How Long Does it Take to Get Cardio Fit – Day 36
Max Atlas Year of Change Day Thirty-Six
I wanted to switch things up this morning, so instead of getting up to exercise, I went on a nice brisk walk to enjoy the sights and contemplate my progress thus far. It's amazing that I'm even able to be this clear-headed first thing in the morning because I know this wouldn't have even been possible a month ago. I've got to make sure that I take advantage of these improvements in any way I can, so I'll probably be doing this a lot more often.
The morning walk was nice, but work was a different story. We were a bit understaffed today, so I didn't get a chance to go on a lunch break. One of my coworkers offered to share some of their food, but it was mostly junk, and I didn't want to give in even if I was really hungry. So, I was basically just working myself ragged with the temptation of delicious junk food right in front of me, and it definitely wasn't a good time. I didn't cave in and take the food, but I was absolutely starving until I got home. I'll have to remember to always make time to eat my packed lunch.
Daily Image Year of Change Day 36 #YOC
I can certainly see change now when looking back to day zero.
This evening's workout went okay, but my energy was thrown off a bit since I didn't get to eat a whole lot, so I wasn't as efficient as usual. At least I was able to fall asleep easily enough since I have been hungry late at night recently.
The one good thing about today is that it can be easily avoided with better preparedness. I don't really have to deal with anything too overwhelming this time around, so that's a relief. Tomorrow I'll be sure to pack a good supply of snacks (and try not to eat them when I don't need to!)


Also See: 5 Stoicism Practices That Will Help Bring Calm to the Chaos We Face Today
Geo Life Shopping List Week Six
The shopping list for this week is the same however added a few different fish options.
Geo Life Shopping List Week Six
Usual Herbs Spices Leftover from previous weeks
Purchase as required
Eggs
Cottage Cheese
Frozen Fruit: Strawberries
Raspberries
Blueberries
Blackberries
Lemon
Lime
Fresh Fruit To Taste
Vanilla Extract
Powdered Milk
Mixed Fruit to Taste
Mixed Salad
Cauliflower
Onions
Garlic
Watercress
Spinach
Coconut Cream
Almond Butter
Red Onion
Jalapeno
Rhubarb
Zucchini
Cherry Tomatoes
Kale
Ginger
Snow Peas
Avocado
Scallions
Almond Milk
Chia Seeds
Flaxseed
Parmesan Cheese
Peanut Butter
Artichoke
Pork
Cheddar Cheese
Lamb
Tomato Puree
Beef
Radish
Chicken Breast
Dark Chocolate
Kangaroo Steak
Coca Powder
Emu Steak
Milk
Greek Yogurt
Pitted Dates
Salmon
Grouts
Prawn
Oats
Sardines
Ground Almond
Coffee For Protein Shake
Honey
Coconut Oil
Cinnamon
Cream Cheese
Shopping List for Week 6 Geo Diet
Geo Life Meal Plan for Day 36
Yum, Yum, food.
Daily Meal Plan Geo Lifestyle Day 36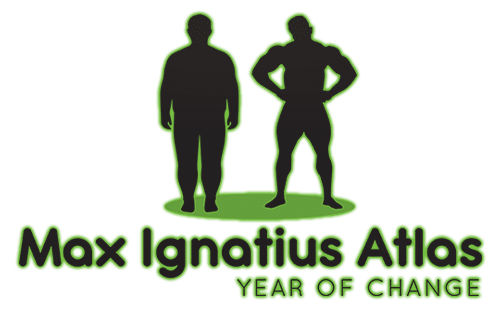 Daily Meal Plan Geo Lifestyle Day 36
Work day with pre work walk, made the most from my time, however I can certainly feel energy difference on work days VS days off.
Accountability Calendar
Hourly Update
00:00
Sleep
.30
–
01:00
Sleep
.30
–
02:00
Sleep
.30
–
03:00
Sleep
.30
–
04:00
Sleep
.30
–
05:00
05:15 Wake
Clothes ready to go
Walk 60 Minutes Moderate
.30
– 10 Minute meditation mid Walk
06:00
–
.30
Breakfast
Shower
07:00
Commute
.30
–
08:00
Work
.30
–
09:00
Work
.30
–
10:00
Work
.30
–
11:00
Work
.30
–
12:00
Work
.30
–
13:00
Work
.30
–
14:00
Work
.30
–
15:00
Work
.30
Work
16:00
Work
.30
–
17:00
Work
.30
–
18:00
Work – Start Commute Home 17:45
.30
Wash
Change
House Hold Chores
19:00
Activites with Kids
.30
–
20:00
Eat evening meal
.30
Played Connect 4
21:00
Start Blog for today
.30
Bodyweight exercise
22:00
–
.30
Supper
Worked on my book
23:00
–
.30
Final blog checks and
house check + Packed lunch
24:00
Sleep
Geo Life Accountability Daily Planner – Day 36 Year of Change
Also See: 10 Insanely Useful Stoic Exercises to Apply In Modern Life
Daily Exercise Planner Day 36 Geo Life Year of Change
| | |
| --- | --- |
| Type Of Exercise | Repetitions |
| Walking | 60 Minutes |
| Lunges | 10 reps 3 sets |
| Leg Raises | 20 reps 2 sets |
| 25m Burst Sprint | 3 sets |
| Tricep Dips | 10 reps 3 sets |
| Burpees for | 45 secs |
| Sit Ups for | 35 secs |
| Shadow Boxing | 60 seconds x3 |
| Skipping | 100 Skips |
| Press-ups | Until Fail |
| Side twists | 30 Seconds |
Day 36 Year Of Change Fit by 40 Exercises
Quote of the Day
would rather die of passion than of boredom.
― Émile Zola
Day 36 of the Year of Change Wrap Up
Interesting how the thing I have to do to pay the bill sucks the life out of you. It seems however as a working-class guy, I have always been told this is the way it is. However, the more I reflect the more I think is it the way it has to be.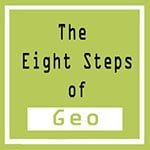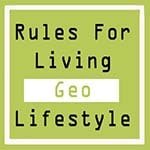 Tweet Me @maxatlasyoc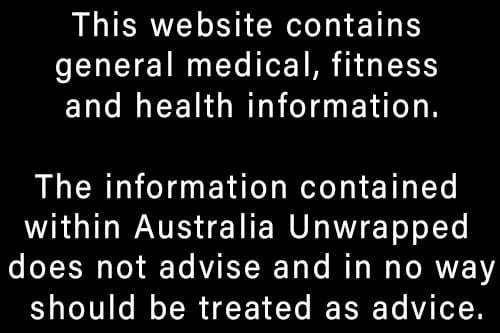 Also See: Body Transformation Male Plan Going Geo Day 31