Top 5 Tracks of Mario
We know how excited you are to be swept away by music through Mario's Top 5 Tracks. Australian Unwrapped would like to give you first a glimpse of the life of the artist. Enjoy reading and listening!
All about Mario 
Who is Mario: Mario Dewar Barrett is known in the music industry as the American singer Mario. His debut single spawned the top-10 single, "Just a Friend 2002". He won two Billboard Music Awards for his number one single "Let Me Love You," which appeared on his second album Turning Point. In December 2007, Go was released, including the singles "How Do I Breathe", "Crying Out for Me" and "Music for Love". The singles "Break Up", "Thinkin' About You", and "Break Up" from D.N.A., which was released in 2009, were some of the highlights of the album.
Full Name: Mario Dewar Barrett
Born: August 27, 1986
Origin: Baltimore, Maryland, U.S.
Genres: R&B
Zodiac: Virgo
This post contains some affiliate links. If you click through and make a purchase, I'll earn a commission at no additional cost to you.

Mario was raised by his grandmother while his drug-dependent mother struggled to support him.
Since he was four years old, Mario has expressed his desire to become a singer.
He got a karaoke machine as a gift from his mother in support of his dream.


We freaking love music here at Unwrapped, and we adore Mario. In our humble opinion, here are the BEST FIVE SONGS by the legendary Mario (most liked, listened and downloaded songs) across the web!!!
Scroll for more!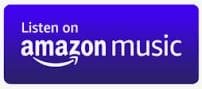 Five All-Time Best Songs of Mario
Let Me Love You
How Do I Breathe
Just a Friend 2002 – Radio Edit
I Choose You
Crying Out For Me


Let Me Love You
Length: 4:09
Release: 2014
Opening Lyrics:
Baby I just don't get it
Do you enjoy being hurt?
I know you smelled the perfume,
The make-up on his shirt
You don't believe his stories
You know that they're all lies
Bad as you are, you stick around
And I just don't know why
If I was ya man (baby you'd)
Never worry bout (what I do)
I'd be coming home (back to you)
Every night, doin' you right
You're the type of woman (deserves good things)
Fist full of diamonds (hand full of rings)
Baby you're a star (I just want to show you, you are)
How Do I Breathe
Length: 3:36
Release: 2009
Opening Lyrics:
How do I breathe, yeah?
How do I breathe, yeah?
It feels so different being here
I was so used to being next to you
Life for me is not the same
There's no one to turn to
I don't know why I let it go too far
Starting over, it's so hard
Seems like everywhere I try to go
I keep thinking of you
I just had a wake-up call (call)
Wishing that I never let you fall (fall)
Baby, you are not to blame at all
When I'm the one that pushed you away
Baby, if you knew I cared (cared)
You'd have never went nowhere (nowhere)
Girl, I should've been right there
Just a Friend 2002 – Radio Edit
Length: 3:34
Release: 2017
Opening Lyrics:
You ready for it, man
I want to know your name and
I want to know if you got a man (I want to know)
I want to know everything
I want to know ya number and if I can come over and
I want to know what ya like
I want to know, so I can do it all night
But you're telling me I'm just a friend
You're telling me I'm just a friend
Oh baby you (oh baby you)
Got what I need (got what I need)
But you say I'm just a friend (say I'm just a friend)
But you say I'm just a friend
'Cause I can be your ('cause I can be your)
Fantasy
But you say I'm just a friend (say I'm just a friend)
I Choose You
Length: 4:23
Release: 2014
Opening Lyrics:
Heh, you know
Someone loses someone they love everyday
And I'm fortunate to still have you in my life
'Cause I know I made some mistakes in the past
But I'm tired of making excuses, listen
For whatever might have been
And all that it never was
Whatever I couldn't see
And all that I didn't want
There was a method to my madness, girl
That wasn't clear to me
Until the day I saw your face
When I saw everything
For I saw us dancing through sunshine and rain
And I saw us laughing through joy and through pain
Crying Out For Me
Length: 4:48
Release: 2018
Opening Lyrics:
1, 2, 3, 4
Yeah (uh huh)
Polow da Don
Listen girl Mario, let's go
Ladies
It's like you caught up in a maze
But you keep on going in circles, girl when you're trying to find a way out
But it's time I put on my cape and put that's on my chest
Girl, I wanna come and save you
But I'm stuck in the middle of seeing you hurt
I know when you love him
And you wanna make it work
And I can't help but think that I known you first
It's getting louder, girl can't ignore it no more
Mario : A Song List Worth Listening
I hope you enjoyed listening to Mario !
I undoubtedly knew that you'll love all five.
Share which song you liked the most in the Comments section below for others to try listening too.
More Music: U2: Top 5 Songs
Support Mario: