Top 5 Tracks of Lynyrd Skynyrd
We know how excited you are to be swept away by music through Lynyrd Skynyrd's Top 5 Tracks. Australian Unwrapped would like to give you first a glimpse of the life of the artist. Enjoy reading and listening!
All about Lynyrd Skynyrd 
Who are Lynyrd Skynyrd: Ronnie Van Zant (lead vocalist), Gary Rossington (guitar), Allen Collins (guitar), Larry Junstrom (bass guitar) and Bob Burns (drums) composed the American rock band Lynyrd Skynyrd. Rolling Stone magazine ranked Lynyrd Skynyrd No. 95 on their list of the "100 Greatest Artists of All Time" in 2004. The band was inducted into the Rock and Roll Hall of Fame on March 13, 2006.
Origin: Jacksonville, Florida, U.S.
Genres: Southern rock – country rock – blues rock – hard rock
This post contains some affiliate links. If you click through and make a purchase, I'll earn a commission at no additional cost to you.

The band's gym teacher Leonard Skinner inspired the name Lynyrd Skynyrd as he asked them to cut their hair before coming back to school, instead they formed a band. 
Ronnie Van Zant didn't wear shoes while performing live.
Ronnie Van Zant's grave stone was stolen from his grave site in 1982 and found in a dried up river bed 2 weeks later by police. He also had someone dig up his grave just to confirm that he wa wearing a Neil Young T-shirt.


We freaking love music here at Unwrapped, and we adore Lynyrd Skynyrd. In our humble opinion, here are the BEST FIVE SONGS by the legendary Lynyrd Skynyrd (most liked, listened and downloaded songs) across the web!!!
Scroll for more!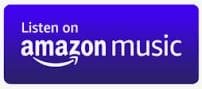 Five All-Time Best Songs of Lynyrd Skynyrd
Sweet Home Alabama
Free Bird
Simple Man
Gimme Three Steps
Tuesday's Gone


Sweet Home Alabama
Length: 4:43
Release: 1974
Opening Lyrics:
One, two, three
Turn it up
Big wheels keep on turnin'
Carry me home to see my kin
Singin' songs about the south-land
I miss Alabamy once again and I think it's a sin, yes
Well I heard Mister Young sing about her
Well I heard ol' Neil put her down
Well I hope Neil Young will remember
A southern man don't need him around anyhow
Sweet home Alabama
Where the skies are so blue
Sweet home Alabama
Lord I'm comin' home to you
Free Bird
Length: 5:07
Release: 1973
Opening Lyrics:
If I leave here tomorrow
Would you still remember me?
For I must be traveling on now
'Cause there's too many places I've got to see
But if I stay here with you, girl
Things just couldn't be the same
'Cause I'm as free as a bird now
And this bird you cannot change
Oh, oh, oh, oh
And the bird you cannot change
And this bird, you cannot change
Lord knows, I can't change
Simple Man
Length: 5:56
Release: 1973
Opening Lyrics:
Mama told me when I was young
Come sit beside me my only son
And listen closely to what I say
And if you do this it'll help you
Some sunny day oh yeah
Oh take your time don't live too fast
Troubles will come and they will pass
Go find a woman yeah and you'll find love
And don't forget son there is someone up above
Gimme Three Steps
Length: 4:27
Release: 1973
Opening Lyrics:
I was cutting the rug
Down at place called The Jug
With a girl named Linda Lou
When in walked a man
With a gun in his hand
And he was looking for you know who
He said, "Hey there, fellow
With the hair colored yellow
Whatcha tryin' to prove?
'Cause that's my woman there
And I'm a man who cares
And this might be all for you
I said, excuse me
I was scared and fearing for my life
I was shaking like a leaf on a tree
'Cause he was lean, mean
Big and bad, Lord
Tuesday's Gone
Length: 7:30
Release: 1973
Opening Lyrics:
Train roll on
On down the line, won't you
Please take me far away
Now I feel the wind blow
Outside my door, means I'm
I'm leaving my woman at home, Lordy
Tuesday's gone with the wind
Oh, my baby's gone, with the wind
And I don't know
Oh, where I'm going
I just want to be left alone
Well, when this train ends
I'll try again, oh but I'm
I'm leaving my woman at home, Lordy
Lynyrd Skynyrd : A Song List Worth Listening
I hope you enjoyed listening to Lynyrd Skynyrd !
I undoubtedly knew that you'll love all five.
Share which song you liked the most in the Comments section below for others to try listening too.
More Music: Eurythmics: Top 5 Songs
Support Lynyrd Skynyrd: