Max Atlas Year of Change Day Eleven
I took my kids out to play this afternoon, and man, was it a night and day difference from just a few weeks ago. While I can't say that my cardiovascular fitness has improved drastically, I no longer feel so short of breath after just a few minutes of light activity. Pretty soon, they'll be the ones chasing me around!
Moving swiftly on, if my extreme soreness was any indicator, the day before yesterday was by far my hardest day of lifting yet. I found it really hard to lift my arms to do any basic movements, let alone exercise. Luckily, I invested in a foam roller (a sort of handheld massager that you roll over sore muscles), and that seems to be helping a lot. A cold shower at the end of the day usually does the trick just as well. I won't be taking any pain relievers this time.
Daily Image Year of Change Day 11 #YOC
When I compare day 11 with day 0 of this year of change, I think I can see some difference.


On another note, I was surprised that I didn't have any particular cravings today. Not while I was at work, not as I was driving through town, and not even when I'm at my hungriest right before dinner–I was just totally in the zone as far as dieting goes. Could it be that I've completely transitioned into a life of healthy eating? Probably not. In fact, I might not ever get to a point where I can go completely without comfort food, but it sure does feel good to not have to fight off temptation, even if just for a day.
Also See: The Long Road to Recovery Make Today Count – Day 9
Geo Life Meal Plan for Day 11
Daily Meal Plan Geo Lifestyle Day 11
Daily Planner of Geo Life Accountability Day 11
Day 11 of the year of change other than the little bit of body ache has been a huge success, really happy with the planning and making the most out of my time. Looking at the little things to enjoy at work, and trying to make the best hand available from the cards I have been dealt with.
Even reading back 7 days ago I am seeing improvement. Turn Your Life Around in 1 Year Fat to Fit – Day 4
Accountability Calendar
Hourly Update
00:00
Sleep
.30
–
01:00
Sleep
.30
–
02:00
Sleep
.30
Woke for pee
03:00
Sleep
.30
–
04:00
Sleep
.30
–
05:00
05:15 Wake
Clothes ready to go
.30
Light jog for 60 minutes
06:00
.30
Breakfast
Shower
07:00
Commute Listen to
guided psrt of the science of money
.30
Light exercise car park
08:00
Work
.30
–
09:00
Work
.30
–
10:00
Work
.30
–
11:00
Work
.30
–
12:00
Work
.30
–
13:00
Work
.30
–
14:00
Work
.30
–
15:00
Break
10 Minute walk after the meal
.30
Work
16:00
Work
.30
–
17:00
Work
.30
–
18:00
Work – Start Commute Home 17:45
.30
Quick wash
Change of clothes
Change bed linens
19:00
General duties in the home
.30
Practised being present
Begin script for meditation
20:00
Eat evening meal
TV on
.30
Played the card game Rummy
21:00
Start Blog for today
.30
Bodyweight exercise
Feeling stronger
22:00
–
.30
Supper
Read about relaxation
Quick flick on the news
23:00
Trialled meditation 10 minutes
Work on Motivational Speech
.30
Final blog checks and
house check + Packed lunch
24:00
Sleep
Geo Life Accountability Daily Planner – Day 11 Year of Change
Also See: Can Cats Be More Funnier Than Dogs?
Daily Exercise Planner Day 11 Geo Life Year of Change
I had felt sore today, however chose to see the pain and growth, the blog efficiency is increasing as my ability to plan increases. Although time poor I am actually finding more time to do things with my family, and for myself, days off tomorrow so will make a full day of it, I want to do my own motivational video and see where that goes, so started working on a script for it today.
Type Of Exercise
Repetitions
Jogging
60 Minutes slow
Sitting twists 3 sets 10 reps
5 sets 20 reps
Close grip press ups 3 sets 10 reps
5 sets of 45 secs
Bicylce crunches 5 sets 15 secs
3 sets 1 min
Side plank 4 sets of 45 secs (two sets on each side)
4 sets 1 min
(2 on each side)
Bodyweight squats 3 sets 10 reps
7Kg Rice Sack Tricep Extensions
(Used floor)
3 sets 7 reps
7Kg Rice Sack Glute Bridge
3 sets 7 reps
7Kg Rice Sack Calf Raise
3 sets 7 reps
7Kg Rice Sack Bent-Over Row
3 sets 7 reps
7Kg Rice Sack Jack Knives
3 sets 7 reps
Day Eleven Year Of Change Fit by 40 Exercises
Quote of the Day
If you are pained by any external thing, it is not this thing that disturbs you, but your own judgment about it. And it is in your power to wipe out this judgment now.

Marcus Aurelius
Also See: How to Get Fit and Stay Fit Before 40 – Day 5
Day 11 of the Year of Change Wrap Up
To wrap up day 11 is easy, by changing the way I am seeing the world and not making excuses each day is getting a little less laborious and I am seeing the pleasure in small things. Also loving what I can control and what is out of my control, helps break down if I need to do something or not, very easy, also reduces making other peoples problems my own. Physically I am feeling good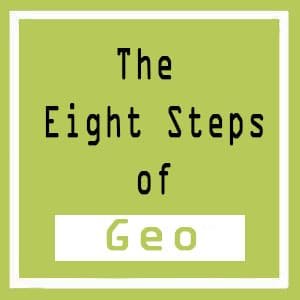 Tweet Me @maxatlasyoc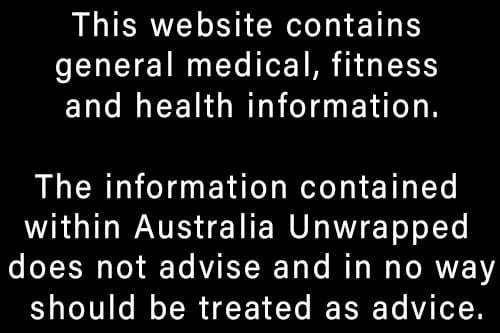 Also See: 12 Month Body Transformation Max Atlas Day 3