Top 5 Tracks of Linkin Park
We know how excited you are to be swept away by music through Linkin Park's Top 5 Tracks. Australian Unwrapped would like to give you first a glimpse of the life of the artist. Enjoy reading and listening!
All about Linkin Park 
Who are Linkin Park: The vocalist/rhythm guitarist/keyboardist Mike Shinoda, lead guitarist Brad Delson, bassist Dave Farrell, DJ/turntablist Joe Hahn and drummer Rob Bourdon comprised the famous American rock band Linkin Park. "One Step Closer", "Crawling" and "In the End" were some of their prominent hit songs which topped charts in various countries. Kerrang! recognized them as "The Biggest Rock Band in the World Right Now" (2014).
Also Known As: Xero (1996–1999) – Hybrid Theory (1999–2000)
Origin: Agoura Hills, California, U.S.
Genres: Alternative rock – nu metal – alternative metal – rap rock – electronic rock – pop rock
This post contains some affiliate links. If you click through and make a purchase, I'll earn a commission at no additional cost to you.

Hybrid Theory was originally the name of the band Linkin Park to describe the musical fusion they created.
Chester Bennington wasn't initially a fan of "In the End."
"Crawling" and "With You" were the hardest songs for Bennington to sing.


We freaking love music here at Unwrapped, and we adore Linkin Park. In our humble opinion, here are the BEST FIVE SONGS by the legendary Linkin Park (most liked, listened and downloaded songs) across the web!!!
Scroll for more!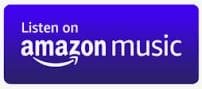 Five All-Time Best Songs of Linkin Park
In The End
Numb
Numb/ Encore
What I've Done
One Step Closer


In The End
Length: 3:36
Release: 2000
Opening Lyrics:
It starts with one
One thing I don't know why
It doesn't even matter how hard you try
Keep that in mind, I designed this rhyme
To explain in due time
All I know
Time is a valuable thing
Watch it fly by as the pendulum swings
Watch it count down to the end of the day
The clock ticks life away
It's so unreal
It's so unreal, didn't look out below
Watch the time go right out the window
Trying to hold on, but didn't even know
Numb
Length: 3:05
Release: 2003
Opening Lyrics:
I'm tired of being what you want me to be
Feeling so faithless, lost under the surface
Don't know what you're expecting of me
Put under the pressure of walking in your shoes
Every step that I take is another mistake to you
(Caught in the undertow, just caught in the undertow)
I've become so numb
I can't feel you there
Become so tired
So much more aware
I'm becoming this
All I want to do
Is be more like me
And be less like you
Numb/ Encore
Length: 3:25
Release: 2008
Opening Lyrics:
Yeah
Thank you, thank you, thank you, you're far too kind
Whoo! Aha, uh, whoo, yeah! Ready
Whoo, whoo, whoo!
Can I get an encore, do you want more
Cookin' raw with the Brooklyn boy
So for one last time I need y'all to roar
Uh, uh, uh, uh, yeah!
Now, what the hell are you waitin' for
After me, there shall be no more
So for one last time, make some noise
Get 'em Jay!
Who you know fresher than Hov'? Riddle me that
The rest of y'all know where I'm lyrically at
Can't none of y'all mirror me back
Yeah, hearin' me rap is like hearin' G rap in his prime
What I've Done
Length: 3:25
Release: 2007
Opening Lyrics:
In this farewell
There's no blood, there's no alibi
'Cause I've drawn regret
From the truth of a thousand lies
So let mercy come and wash away
What I've done
I'll face myself
To cross out what I've become
Erase myself
And let go of what I've done
Put to rest
What you thought of me
While I clean this slate
With the hands of uncertainty
So let mercy come and wash away
One Step Closer
Length: 2:37
Release: 2000
Opening Lyrics:
I cannot take this anymore
I'm saying everything I've said before
All these words they make no sense
I find bliss in ignorance
Less I hear the less you'll say
But you'll find that out anyway
Just like before
Everything you say to me
Takes me one step closer to the edge
And I'm about to break
I need a little room to breathe
'Cause I'm one step closer to the edge
And I'm about to break
I find the answers aren't so clear
Wish I could find a way to disappear
All these thoughts they make no sense
Linkin Park : A Song List Worth Listening
I hope you enjoyed listening to Linkin Park !
I undoubtedly knew that you'll love all five.
Share which song you liked the most in the Comments section below for others to try listening too.
More Music: Lil Wayne: Top 5 Songs
Support Linkin Park: