Top 5 Tracks of Leona Lewis
We know how excited you are to be swept away by music through Leona Lewis' Top 5 Tracks. Australian Unwrapped would like to give you first a glimpse of the life of the artist. Enjoy reading and listening!
All about Leona Lewis 
Who is Leona Lewis: Leona Louise Lewis won the third series of The X Factor in 2006. She topped the UK Singles Chart for four weeks with her cover of Kelly Clarkson's "A Moment Like This". A 10* platinum certification was awarded in the UK to Spirit (2007), which became the fourth-best-seller album in the 2000s, and one of the best-seller albums in UK chart history. Spirit is the highest-selling debut album by a female artist of the 21st century, according to the Official Charts Company. "Bleeding Love" was the biggest seller in 2007 and spent seven weeks at number one in the UK.
Full Name: Leona Louise Lewis
Born: April 3, 1985
Origin: Islington, London, England
Genres: R&B – Pop – Soul
Zodiac: Aries
This post contains some affiliate links. If you click through and make a purchase, I'll earn a commission at no additional cost to you.

Leona's obsessed with binge-watching Netflix shows, and she adores House of Cards.
Jake Gyllenhaal and Shia LaBeouf are her biggest crushes.
A bronzer is her must-have beauty product.


We freaking love music here at Unwrapped, and we adore Leona Lewis. In our humble opinion, here are the BEST FIVE SONGS by the legendary Leona Lewis (most liked, listened and downloaded songs) across the web!!!
Scroll for more!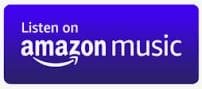 Five All-Time Best Songs of Leona Lewis
Bleeding Love
Better in Time
You Are The Reason – Duet Version
Run
Footprints in the Sand


Bleeding Love
Length: 4:22
Release: 2009
Opening Lyrics:
Closed off from love, I didn't need the pain
Once or twice was enough and it was all in vain
Time starts to pass, before you know it, you're frozen, ooh
But something happened for the very first time with you
My heart melts into the ground, found something true
And everyone's looking 'round, thinking I'm going crazy, oh
But I don't care what they say
I'm in love with you
They try to pull me away, but they don't know the truth
My heart's crippled by the vein that I keep on closing
You cut me open and I
Keep bleeding, keep, keep bleeding love
I keep bleeding, I keep, keep bleeding love
Keep bleeding, keep, keep bleeding love
You cut me open
Oh yeah
Better in Time
Length: 3:54
Release: 2017
Opening Lyrics:
Oooh oooh
Hmmmmh
It's been the longest winter without you
I didn't know where to turn to
See somehow I can't forget you
After all that we've been through
Going coming thought I heard a knock
Who's there no one
Thinking that I deserve it
Now I realize that I really didn't know
If you didn't notice you mean everything
Quickly I'm learning to love again
All I know is Imma be OK
Thought I couldn't live without you
It's gonna hurt when it heals too (Oh yeah)
It'll all get better in time
You Are The Reason – Duet Version
Length: 3:10
Release: 2018
Opening Lyrics:
There goes my heart beating
'Cause you are the reason
I'm losing my sleep
Please come back now
And there goes my mind racing
And you are the reason
That I'm still breathing
I'm hopeless now
I'd climb every mountain
And swim every ocean
Just to be with you
And fix what I've broken
Oh, 'cause I need you to see
That you are the reason
There goes my hands shaking
And you are the reason
Run
Length: 5:14
Release: 2009
Opening Lyrics:
I'll sing it one last time for you
Then we really have to go
You've been the only thing that's right
In all I've done
And I can barely look at you
But every single time I do
I know we'll make it anywhere
Away from here
Light up, light up
As if you have a choice
Even if you cannot hear my voice
I'll be right beside you, dear
Louder, louder
And we'll run for our lives
I can hardly speak, I understand
Why you can't raise your voice to say
Footprints in the Sand
Length: 4:07
Release: 2009
Opening Lyrics:
You walked with me
Footprints in the sand
And helped me understand
Where I'm going
You walked with me
When I was all alone
With so much unknown
Along the way
I heard you say
I promise you
I'm always there
When your heart is filled with sorrow
And despair
And I'll carry you
When you need a friend
You'll find my footprints in the sand
Leona Lewis : A Song List Worth Listening
I hope you enjoyed listening to Leona Lewis !
I undoubtedly knew that you'll love all five.
Share which song you liked the most in the Comments section below for others to try listening too.
More Music: The Vamps: Top 5 Songs
Support Leona Lewis: