Affiliate marketing is a sort of performance-based advertising in which people or organizations, referred to as affiliates, advertise the goods or services of other businesses in exchange for a commission on each lead or sale they produce. Joining up with businesses as affiliates is a well-liked method for people to make money online.
How does it work?
Join affiliate programs: Join the affiliate networks or organizations that offer affiliate programs. Amazon Associates, ClickBank, ShareASale, and CJ Affiliate are a few popular affiliate networks. These schemes provide you distinctive affiliate links or tracking codes that let you know who you've referred.
Choose products or services to promote: Choose affiliate program offerings that are relevant to your target market's interests. To keep your audience's confidence, it's imperative that you only endorse brands you firmly believe in.
Promote affiliate links: Use a variety of outlets to spread the word about your affiliate links, including your website, blog, social media accounts, email campaigns, YouTube channel, and podcast. You can write articles, reviews, instructions, or suggestions that contain affiliate links.
Track referrals: A tracking cookie is installed on the user's computer when they click on your affiliate link, enabling the affiliate program to monitor their activity and credit you for any resultant leads or sales.
Earn commissions: You will be compensated if someone uses your affiliate link to make a purchase or accomplish a desired activity (such signing up for a service or completing a form). The affiliate program determines the commission rates and payout schedule.
Monitor and optimize: Analyze indicators like click-through rates, conversion rates, and earnings to keep tabs on your affiliate marketing performance. Utilize this information to fine-tune your marketing tactics and concentrate on the best distribution methods and merchandise.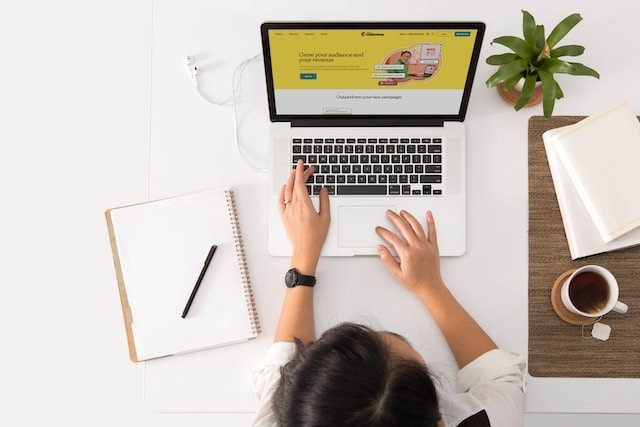 Pros and Cons of Affiliate Marketing
Affiliate marketing has several advantages and disadvantages. Here are the pros and cons of affiliate marketing:
Pros of Affiliate Marketing
Passive income potential: You can get passive money with affiliate marketing. You can make money on sales made as a result of your recommendations without manually managing each transaction once you set up your affiliate links and adequately promote them.
No product creation or inventory management: You don't have to make your own products or handle inventory if you work as an affiliate marketer. The manufacturer, seller, or owner of the goods is in charge of product development, storage, and transportation. You are just concerned with promoting the merchandise.
Wide range of products and niches: A huge variety of items and topics are covered by the various affiliate programs that are accessible. You have the option of selecting products that match your interests and areas of expertise, enabling you to advocate for goods you firmly believe in.
Flexibility and scalability: In terms of working hours and location, affiliate marketing is flexible. Anywhere and at any time, you can work. You can advertise several products and increase your affiliate marketing efforts, which has the potential for scaling.
Low financial risk: Typically, affiliate marketing involves little up front money. You don't need to invest a lot of money in stores, inventory, or product development to get started as an affiliate marketer.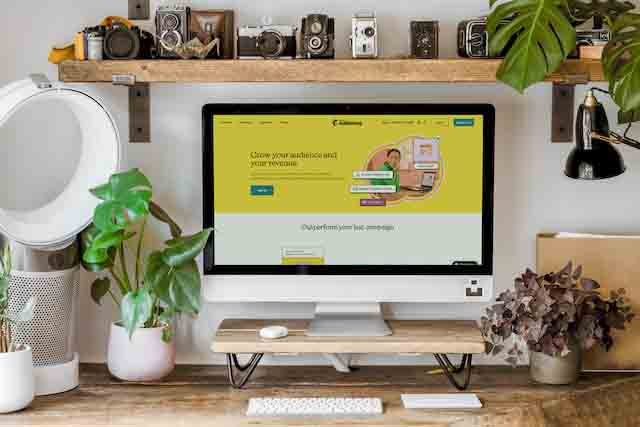 Cons of Affiliate Marketing:
Income variability: As an affiliate marketer, your income may vary and be erratic. It relies on elements including how well your marketing campaigns are received, how popular the products you're pushing are in the market, and the affiliate programs' commission rates.
High competition: Since affiliate marketing is a well-liked method of making money online, there is frequently fierce competition. To stand out in a crowded market, you must set yourself apart and your promotions apart.
Reliance on merchant and program policies: The merchant or affiliate program you choose to partner with will have some bearing on your success as an affiliate marketer. Your ability to earn money may be affected if the program alters its terms or policies.
Limited control over the sales process: The sales process, customer experience, and product quality are all factors that you as an affiliate have little control over. Your reputation may be damaged if the merchant or product owner breaks their commitments to the customer or offers a subpar buying experience.
Technical and marketing skills required: You must learn skills in areas like digital marketing, content production, SEO, and conversion optimization if you want to be successful as an affiliate marketer. For those who are just starting out, there can be a learning curve.
To Wrap Up
It's crucial to remember that the success of affiliate marketing depends on a number of variables, including your marketing approach, the products you promote, your target market, and your capacity for establishing trust with them. Affiliate marketing may be a profitable method of making money online with the appropriate attitude and work.
By offering insightful content, being open and honest about their affiliate relationships, and promoting products that actually help their audience, successful affiliate marketers gain the confidence and credibility of their target audience. Long-term affiliate marketing success depends on developing a loyal following and producing consistently high-quality content.
Keep in mind to abide by all applicable rules and regulations, including declaring your affiliations with other companies and organizations and following any instructions given by the affiliate programs you sign up for.