Making an Impression: Job Interview Preparation is Key
Job Interview Preparation is Key –  For some people, the only thing worse than staying in a job they feel stuck in, or being unemployed, is having to go for an interview.
You'll be nervous during your job interview preparation, which may make it difficult to project the best you can be at the interview.
So, like any other project, you would do at work, treat the interview like a new project.
This will require a project purpose, research and some planning as part of your job interview preparation.
So what is the project purpose?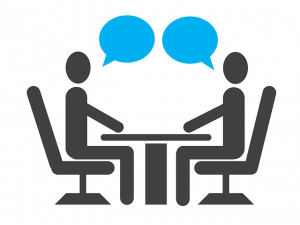 To secure a new job that offers more in the way of income, benefits and future prospects, and where your talents, knowledge and experience can be seen and appreciated.
What planning will you need to do?
Job Interview Preparation – You'll need to plan your clothes and shoes, and make sure they are clean and ready for the interview.  Make sure you'll be comfortable.  'Sexy' is not a good look for an interview unless you are in an industry where 'sexy' is part of the job description.  Wear something current, so not the suit or dress you went to your last high school dance in.
Your job interview preparation also includes a presentation copy of your CV, and attach copies of certificates and diplomas relevant to the job you are applying for.
Job Interview Preparation is Key – Research?
Know as much as you can about the prospective employer.  Visit their websites and check out any media coverage they've had recently to see what is current for them.
Job Interview Preparation
The day before:
Confirm the details and requirements for the interview.
Check your clothes and shoes are clean and ready.
Look online or from any other reliable source what the building looks like that you are going to for the interview so you recognise it when you go there.
The night before:
Get enough sleep. When you have a job you can go out late and celebrate with your friends!
Job Interview Preparation is Key – On the day:
Don't plan anything else, especially before the interview. Being late is NOT an option.
Be presentable. First impressions really do count, so be well-groomed and look your absolute best. The rest of your job interview preparation will be a waste of time if you are dirty or untidy in any way!
Heading on over
This is probably the most critical part of your job interview preparation:  Leave for the interview with at least half an hour more than you estimate you will need to get there.  Being late is a killer, and most interviewers will not see you at all if you can't arrive on time. You might be asked to fill in some forms or a questionnaire when you get there, so make sure you'll have enough time to do that BEFORE the interview is due to begin.
Then, as you step into the interview room, take a deep breath, and smile, make eye contact, and present the best 'You' possible!
Also enjoy
Freelancer marketing – Effectively selling services
Top 5 Most Exciting Businesses Australia 2016
Save
Main Image Source : Pixabay
Also See : 8 Celebrities you didn't know went to Prison
The Issue Of Compulsory Acquisition In Australia! What Can You Do?