JAY-Z: A Quick-Read Bio Revealed
Here's the bio, life, career, awards, facts, trivia, and favorites of JAY-Z. We would like to take you through the chapters in the life and career of one of the world's talented musicians. This is Australian Unwrapped's compilation of research about JAY-Z. Enjoy the journey!
Full Name: Shawn Corey Carter
Born: December 4, 1969
Origin: New York City, New York, U.S.
Other names: The Carter Administration – Jigga – Hova – El Presidente – HOV
Genres: Hip hop
Zodiac: Sagittarius
This post contains some affiliate links. If you click through and make a purchase, I'll earn a commission at no additional cost to you.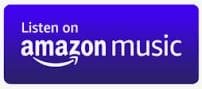 Early Start
Jay-Z was raised in Marcy Houses, a housing project in Bedford-Stuyvesant, Brooklyn.
When he was 12, he shot his older brother in the shoulder because he stole his jewelry.
Before Eli Whitney High School closed, he attended the school with rapper AZ.
In addition to attending nearby George Westinghouse Career and Technical Education High School with rappers The Notorious B.I.G. and Busta Rhymes, he also attended Trenton Central High School in Trenton, New Jersey without graduating.
As a result of selling crack cocaine, he was shot three times.
The mother of Jay-Z recalled the time when Jay-Z banged out drum patterns on the kitchen table at night to wake up his siblings.
His interest in music was sparked by a boombox he received for his birthday, which led him to start freestyling and writing lyrics.
Jaz-O, his mentor, inspired him to adopt the stage name "Jay-Z" as a tribute to him but he was known by his neighbors as "Jazzy".

Career Journey
1995: Jay-Z started Roc-A-Fella Records with Damon "Dame" Dash and Kareem "Biggs" Burke as an independent label.
1997: Jay-Z launched his follow-up In My Lifetime, Vol. 1. Produced by Sean "Puff Daddy" Combs.
1998: He released Vol. 2… Hard Knock Life which generated the biggest hit of his career at the time, "Hard Knock Life (Ghetto Anthem)".
1999: Jay-Z partnered with Mariah Carey on "Heartbreaker", a song from her seventh album, Rainbow where it became Jay-Z's first chart-topper in the US, spending two weeks atop the Billboard Hot 100. Jay-Z also launched Vol. 3… Life and Times of S. Carter.
2000: The Dynasty: Roc La Familia came out.
2001: He released his sixth studio album, The Blueprint, which received a coveted five-mic review from hip-hop magazine The Source, hours before the 9/11 bombing.
2002: Jay-Z's solo album entitled 2002's The Blueprint2: The Gift & The Curse, a double-album which topped the Billboard 200, was made available to the public.
2003: He conducted a concert at Madison Square Garden in New York City which later inspired the film Fade to Black.
2004: Jay-Z collaborated with rock group Linkin Park, in which they launched their collaborative remix EP Collision Course,
2007: His tenth album entitled American Gangster was released.
2010: His track, "Stranded (Haiti Mon Amour)", with Rihanna, and U2's Bono and The Edge, as well as performing it at the Hope For Haiti Now telethon, came out.
2012: He partnered performing with M.I.A on her single "XXXO", which received an average triumph.
2013: Jay-Z showed up on his wife Beyoncé's self-titled fifth studio album, Beyoncé, with a feature on the song "Drunk in Love".
2016: He won a lawsuit against Joel McDonald for the song "Made in America" with Kanye West featuring Frank Ocean.
2017: 4:44 was launched under Roc Nation and Universal Music Group, as an exclusive to Sprint and Tidal customers.
2018: Jay-Z and Beyoncé performed on the On the Run II Tour in Cardiff, United Kingdom where they revealed Everything Is Love, their much-awaited joint studio album, credited under the name The Carters.
2021: LL Cool J and Jay-Z were both inducted into the Rock and Roll Hall of Fame, and Jay-Z wrote the song "Jail" for Kanye West's album Donda.
2022: Pusha-T collaborated with him on "Neck & Wrist" featuring Pharrell Williams from Pusha-T's album It's Almost Dry.

Awards & Recognition
24 Grammy Awards – the joint-most Grammy awards of any rapper along with Kanye West
most number-one albums by a solo artist on the Billboard 200
recipient of the NAACP's President's Award
nominated for a Tony Award
ranked by Billboard and Rolling Stone as one of the 100 Greatest Artists of All Time
the first rapper honored in the Songwriters Hall of Fame
first solo living rapper inducted in the Rock and Roll Hall of Fame

Fun Facts & Trivia
JAY-Z had to act as the father/head of their household when he was 11 or 12 when his father Adnes Reeves passed away due to liver disease that was developed from drinking.
Jay Z tried his best to go on a pizza date every Sunday in Brooklyn with Beyonce.
Jay Z and Busta Rhymes went to school together and once battled with each other in their cafeteria.

Artist's Favorites
| | |
| --- | --- |
| Color:  | Blue |
| Food:  | Pasta, Cereal |
| Drink:  | Armand de Brignac Champagne |
| Perfume:  | Gold Jay-Z |
| Album:  | Reasonable Doubt |
| Rapper:  | Kool G Rap, Eminem |
| Movie:  | Godfather 2, True Romance |
| Sports:  | Basketball, Football |
| Team:  | New York Jets |
| Pet:  | Dog, Cat |

Australian Unwrapped's Chosen Song from JAY-Z:
Numb/ Encore
Length: 3:25
Release: 2017
Opening Lyrics:
Yeah
Thank you, thank you, thank you, you're far too kind
Whoo! Aha, uh, whoo, yeah! Ready
Whoo, whoo, whoo!
Can I get an encore, do you want more
Cookin' raw with the Brooklyn boy
So for one last time I need y'all to roar
Uh, uh, uh, uh, yeah!
Now, what the hell are you waitin' for
After me, there shall be no more
So for one last time, make some noise
Get 'em Jay!
Who you know fresher than Hov'? Riddle me that
The rest of y'all know where I'm lyrically at
Can't none of y'all mirror me back
Yeah, hearin' me rap is like hearin' G rap in his prime


More Songs to Listen to:
Closing page…
I hope you enjoyed knowing bits of the life of the music artist, JAY-Z!
We have lots to offer about him.
Click the link above for JAY-Z: Top 5 Songs to listen and relax or get on to the next artist whose life we are featuring next, George Ezra.
Share which segment you liked the most in the Comments section below so others can check it out!
Return to: Alesso: Bio, Life, Career, Awards, Facts, Trivia, Favorites
Next Bio: George Ezra: Bio, Life, Career, Awards, Facts, Trivia, Favorites
Support JAY-Z: