Top 5 Tracks of James Blunt
We know how excited you are to be swept away by music through James Blunt's Top 5 Tracks. Australian Unwrapped would like to give you first a glimpse of the life of the artist. Enjoy reading and listening!
All about James Blunt 
Who is James Blunt: James Hillier Blount is best known as James Blunt who became famous in the music industry with the release of his debut album Back to Bedlam, gaining worldwide recognition for the songs "You're Beautiful" and "Goodbye My Lover". With over 11 million albums sold worldwide, his first album topped the UK Albums Chart and peaked at number two in the US. "You're Beautiful" reached the top of the charts in the UK, the US, as well as dozens of other countries.
Full Name: James Hillier Blount
Born: February 22, 1974
Origin: Tidworth, Hampshire, (now Wiltshire), England
Genres: Pop rock – Folk rock – Folk pop – Soft rock
Zodiac: Pisces
This post contains some affiliate links. If you click through and make a purchase, I'll earn a commission at no additional cost to you.

Whenever James and his friends played Hot Cross Buns, his mom made him dance anticlockwise with the other kids.
He studied Aerospace Engineering at the University of Bristol.
He served military service for 6 years.


We freaking love music here at Unwrapped, and we adore James Blunt. In our humble opinion, here are the BEST FIVE SONGS by the legendary James Blunt (most liked, listened and downloaded songs) across the web!!!
Scroll for more!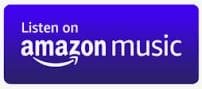 Five All-Time Best Songs of James Blunt
You're Beautiful
OK
Goodbye My Lover
Bonfire
1973


You're Beautiful
Length: 3:33
Release: 2009
Opening Lyrics:
My life is brilliant
My life is brilliant
My love is pure
I saw an angel
Of that I'm sure
She smiled at me on the subway
She was with another man
But I won't lose no sleep on that
'Cause I've got a plan
You're beautiful
You're beautiful
You're beautiful, it's true
I saw your face in a crowded place
And I don't know what to do
'Cause I'll never be with you
Yes, she caught my eye
As we walked on by
OK
Length: 3:09
Release: 2017
Opening Lyrics:
I really need you
I really need your love right now
I'm fading fast
Not gonna last
I'm really stupid
I'm burning up, I'm going down
I'm in it bad
Don't even ask
When I found myself in the middle, in the middle, in the middle
Could you love me more, just a little, just a little?
Over-complicate but it's simple, but it's simple, but it's simple
Would you love me more, just a little?
So tell me now
When every star falls from the sky
And every last heart in the world breaks
Oh, hold me now
When every ship is going down
Goodbye My Lover
Length: 4:18
Release: 2006
Opening Lyrics:
Did I disappoint you or let you down?
Should I be feeling guilty or let the judges frown?
'Cause I saw the end, before we'd begun
Yes, I saw you were blind and I knew I had won
So I took what's mine by eternal right
Took your soul out into the night
It may be over but it won't stop there
I am here for you if you'd only care
You touched my heart, you touched my soul
Changed my life and all my goals
And love is blind, and that I knew when
My heart was blinded by you
I've kissed your lips and held your head
Shared your dreams and shared your bed
I know you well, I know your smell
I've been addicted to you
Bonfire
Length: 3:58
Release:  2013
Opening Lyrics:
Your mouth is a revolver firing bullets in the sky
Your love is like a soldier, loyal 'til you die
And I've been looking at the stars for a long, long time
I've been putting out fires all my life
Everybody wants a flame, they don't want to get burned
And today is our turn
Days like these lead to
Nights like this lead to
Love like ours
You light the spark in my bonfire heart
People like us, we don't
Need that much just someone that starts
Starts the spark in our bonfire hearts
This world is getting colder, strangers passing by
No one offers you a shoulder, no one looks you in the eye
But I've been looking at you for a long, long time
Just tryna break through, tryna make you mine
Everybody wants a flame, they don't want to get burned
Well, today is our turn
1973
Length: 4:40
Release: 2007
Opening Lyrics:
Simona, you're getting older
Your journey's been etched on your skin
Simona, wish I had known that
What seemed so strong has been and gone
I would call you up at a Saturday night
And we'd both stay out 'til the morning light
And we sang, "Here we go again"
And though time goes by, I will always be
In a club with you in 1973
Singing, "Here we go again"
Simona, wish I was sober
So I could see clearly now the rain has gone
Simona, I guess it's over
My memory plays our tune, the same old song
James Blunt : A Song List Worth Listening
I hope you enjoyed listening to James Blunt !
I undoubtedly knew that you'll love all five.
Share which song you liked the most in the Comments section below for others to try listening too.
More Music: Hoobastank: Top 5 Songs
Support James Blunt: