Photographer That Suits Your Style And Aesthetic – In Particular, Your Personality
With all the unbridled joy that comes with wedding planning, the big day arrives and goes by faster than you could ever imagine. While you should cherish each moment, there's one certainty: you'll want to recreate it again and again. Making these moments concrete is the best way to give value to all you put into your wedding day. Capturing this special occasion makes everything better. Especially capturing the personality of you and the wedding rather than just basic photographs.
Each wedding's aesthetic is so distinct – from the couple to the location, to the theme, to the style and décor. It's easy to notice that when you're not conscious of what makes each wedding unique, weddings may start to seem the same when in reality, every little thing matters.
As you begin your vendor search, you may start to wonder, even if only for a minute, "Do I need a professional wedding photographer that suits my tastes?" The answer is an unambiguous yes, whether you're planning a destination wedding, a traditional ceremony, or an elopement.We could go on and on days about why hiring a professional wedding photographer (rather than your little sister with just a snazzy new camera) is essential—and it's not just about taking images. In reality, a photographer plays an even larger part on your wedding day, and even some of the responsibilities of a wedding photographer photography studio may astound you.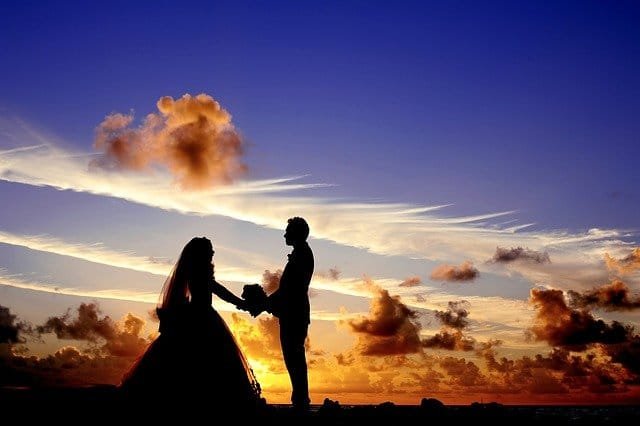 A Lot of memories in a single day
Professional Australian wedding photographers is aware of all the nuances of photographing a wedding based on even the personality of the wedding. They'll know when to picture your groom when he first sees you heading down the aisle, how to get the ideal confetti shot, and what to do if it rains. The most incredible wedding photos are usually the product of a flexible and creative approach. Professionals can conform to your style and desires, and because this is there creative profession, you can be confident that you will obtain the greatest images possible. Putting aside the fact that they can always catch all of the essential moments of your wedding, there are a few more reasons why you should choose the best photographer that suits your style and aesthetic.
You can pick your preferred styles
Traditional portraiture, photojournalism, fashion, and fine art are all styles used by the greatest wedding photographers, you can find it all. You'll be able to locate a photographic style that connects with you and your future spouse by evaluating the web galleries of photographers near you—and finding the right wedding photographer for your big day—by studying the online galleries of photographers near you.
They're the ultimate team members in bringing you what you want
When you hire suppliers for your wedding, you're assembling a team. And one of the most important members of your vendor team is a photographer. They'll collaborate with practically all of your wedding professionals, including your wedding videographer, planner, venue coordinator, hair and makeup artists, florist, and others, to guarantee the day works well with every little detail you would like. A seasoned wedding photographer will have worked with all of these various businesses and will bring out the best in everyone based on the style required.
They'll catch the moments that you may have missed
With all of your loved ones in one area on your wedding day, there will be many memorable and meaningful moments—some of which you may miss (you're going to be very busy!). The right wedding photographer must chronicle all of these emotions and events, from the significant (your first dance as a married couple) to the minor yet delightful to look back on (your great-uncle singing to everyone in the hall).
They'll make everyone feel comfortable and take the right aesthetics
If you're unhappy or uneasy, it will start showing up in your photos. That is why selecting your wedding photographer is important, you want a lively wedding photographer who understands how and where to put visitors at ease and comfortable in front of the camera. You can be having so much fun with your professional photographer that you forget they're taking pictures! This goes to anybody in your life, even if they are your self-conscious mother, your raucous flower girl, or your over-the-top best man. A talented photographer will be able to bring out all those genuine grins.
They can cover any flaws and make it the right style
A large chunk of a photographer's job begins after the wedding. A photographer will discreetly tweak your photographs throughout post-production so that they still seem natural, but only better. For example, there's a lovely shot of you with a small smear of lipstick on your face from your Aunt Betty's smooch. A skilled photographer can quickly erase the blemish and make the image suitable for framing. You may not notice the modifications done during the editing process, but it's one of the reasons why wedding photos from a professional wedding photographer that matches your aesthetic are so much better than ones you'd shoot yourself.
They will help create an astonishing album based on the personality of the wedding
Your wedding images will be worthy of framing with an expert photographer at the helm. However, we've heard far too many cases of couples whose wedding photos are stored on a computer rather than exhibited in their homes—not an ideal method to keep your wedding memories alive. Your photographer's prints will be of the greatest quality, and with the right style and personality of the event, he or she will almost certainly be able to assist you in creating an album that will be among your most treasured family keepsakes.
Also enjoy: Anniversary Gifts
Tips on what to do
Pick your photography style
This is maybe the most essential criterion. If you and your partner cannot relate to the photographer's aesthetic, their price and personality are meaningless. Begin by asking yourself two questions to discover if the photographer is a suitable fit for you.
– Will this photographic style endure the test of time? Or have the photographs been Photoshopped and boosted to the point that they will seem old in five years?
– Can I see confirmation that the photographer can capture the emotions of the wedding day and generate shots with emotive depth exhibiting the subject's actual character and personality, aside from gorgeous photographs?
The budgeting you're comfortable with
The adage "you get what you pay for" often applies to wedding photographers, and the cost of full-day coverage varies greatly. When meeting with photographers you're interested in, be sure to ask the following questions.
– How many photos are typically taken vs how many are ultimately delivered? What is the typical time frame for receiving images after post-production?
– Does the photographer provide backup equipment, file storage, and album design?
– Is the image enhancement and editing done in-house or outsourced?
– How many photographers will be on hand to capture the event?
– What is the overtime rate if the day goes over?
Thinking about how the answers to these questions fit your expectations and your budget, should help you limit your choices. Once you've limited it down to a few possibilities, the next step is important.
Pick your personality
Meeting and selecting your wedding photographer is similar to dating in that they must be a good fit. After meeting for the first time, make sure you establish a solid relationship with open communication because the individual(s) will be with you and your visitors all day. In addition, ask yourself the following questions to help you locate the finest photographer for you.
– Is this photographer dedicated to capturing and producing photographs that match my preferences and style?
– Do their personality traits mesh with those of my friends and family?
– Did the photographer pay attention to what I said and grasp my demands and expectations?
Because the photographer will be with you for the whole of your wedding day – maybe even longer than your husband – it's critical that you not only get along, but also feel comfortable communicating with them and discussing your thoughts, worries, and wishes for the result.
Your option will most likely emerge after assessing the style, cost, and personality of your photographer choices. Best wishes, and please leave any questions in the comments! Learn how to assist your wedding photographer make you look wonderful in images, how to maximise your photography investment, and how to have your photographer capture wedding detail shots for additional professional tips.
Last but not least
Wedding photographers have a very strong bond and play an important role with you during your wedding. They're with you from the minute you put on your makeup and put on your clothes until you're spent hours dancing and laughing at the end of the night. They keep in touch with you all the time, asking if you have any particular requests, if you have any special family members they should look for, or if you need a sip of water. That day, they'll be some of your closest friends looking after you.
Much more does not need to be stated on the importance of photography. "A picture is worth a thousand words," as the adage goes. These are YOUR moments in time that have been frozen in time. It's a set of memories that will endure a lifetime. These are the kinds of memories you'd want to pass on to everyone, even future generations. Don't be hesitant to hire a professional photographer to record these special moments; rather, embrace them. I assure you won't be sorry.
Also Enjoy: Weddings in Australia