Top 5 Tracks of Iggy Azalea
We know how excited you are to be swept away by music through Iggy Azalea's Top 5 Tracks. Australian Unwrapped would like to give you first a glimpse of the life of the artist. Enjoy reading and listening!
All about Iggy Azalea 
Who is Iggy Azalea: Amethyst Amelia Kelly, who is an Australian rapper and former model, is better known by her stage name Iggy Azalea. She gained fame with the music videos "Pussy" and "Two Times" on YouTube. The New Classic (2014) which made to the Top 5 ranks on several charts which gained international praise was her debut album giving her the recognition of being first non-American female rapper to reach the top of the chart. The hit songs "Work" and "Fancy" featuring Charli XCX made it big as well on the U.S. Billboard Hot 100.
Full Name: Amethyst Amelia Kelly
Born: June 7, 1990
Origin: Sydney, New South Wales, Australia
Genres: Hip hop
Zodiac: Gemini
This post contains some affiliate links. If you click through and make a purchase, I'll earn a commission at no additional cost to you.

Iggy often snuck out of the house, went to strip clubs and used fake IDs when she was 13 years-old.
She also used to hitchhike, get drunk and sleep with older men who thought that she was of legal age.
She hated everything about school and she only loves art class.


We freaking love music here at Unwrapped, and we adore Iggy Azalea. In our humble opinion, here are the BEST FIVE SONGS by the legendary Iggy Azalea (most liked, listened and downloaded songs) across the web!!!
Scroll for more!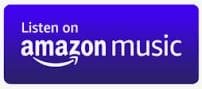 Five All-Time Best Songs of Iggy Azalea
Fancy
Black Widow
Kream
Go Hard Go Home
Team


Fancy
Length: 3:19
Release:2014
Opening Lyrics:
First things first, I'm the realest (realest)
Drop this and let the whole world feel it (let 'em feel it)
And I'm still in the Murda Bizness
I can hold you down, like I'm givin' lessons in physics (right, right?)
You should want a bad bitch like this (ha?)
Drop it low and pick it up just like this (yeah)
Cup of Ace, cup of Goose, cup of Cris
High heels, somethin' worth a half a ticket on my wrist (on my wrist)
Takin' all the liquor straight, never chase that (never)
Rooftop like we bringin' '88 back (what?)
Bring the hooks in, where the bass at?
Champagne spillin', you should taste that
I'm so fancy
You already know
I'm in the fast lane
From L.A. to Tokyo
I'm so fancy
Can't you taste this gold?
Remember my name, 'bout to blow-oh-oh-oh
Black Widow
Length: 3:29
Release: 2014
Opening Lyrics:
I'm gonna love you, until you hate me
And I'm gonna show you, what's really crazy
You should've known better, than to mess with me harder
I'm gonna love you, I'm gonna love you
Gonna love you, gonna love you
Like a black widow, baby
This twisted cat and mouse game, always starts the same
First we're both down to play, then somehow you go astray
We went from nuttin' to somethin', likin' to lovin'
It was us against the world, and now we just fuckin'?
It's like I loved you so much that now I just hate you
Feelin' stupid for all the time that I gave you
I wanted all or nothin' for us, ain't no place in between
Might-might be me believing what you say that you'll never mean
Kream
Length: 2:46
Release: 2018
Opening Lyrics:
First you get the money
Then you get the power
Respect
Hoes come last
(Oh my God, Ronny)
Ay, get it, get it, get it, get it, get it, get it, get it
Ay, get it, get it, get it, get it, get it, get it, get it
Ay, get it, get it, get it, get it, get it, get it, get it
Get it, get it, get it
(Cash rules everything around me)
Uh, open up the safe, bitches got a lot to say
Pussy in your face, that'll put you in your place (boom)
Seven letters on the plate, fuck you when I brake (bitch)
I got cars, I got bags, I got real estate (Cash rules)
Foreplay, I ain't come to play
I got big fish money, he gon' bite the bait (ya)
Can you drop it down, make that ass talk to me?
Keep that energy, gon' up that Hennessy (ass)
Go Hard Go Home
Length: 3:52
Release: 2015
Opening Lyrics:
I feel like the sky is falling down
Ain't nobody here to play around
Push it to the edge, I won't back down
Cause it's time to go hard or go home
One way up, no way out
I give it all, all for the family
We stay up, no bail outs
Give it all, all for the family
Five, four, three, two, I got one shot
You lose the love and respect, that's where the trust stop
New work, top drop
I roll up every fifteen minutes like a bus stop
And you can smell just how I'm smokin' when I burn out
And you can catch me ridin' dirty, but my car not
It's love and loyalty until my heart lock
Never turn your back, won't know how it turned out
Team
Length: 3:29
Release: 2016
Opening Lyrics:
Iggz
Look, turn me up, break the knob right
I get dressed like it's prom night
I feed them lemons in the limelight
They say I'm full, lost my appetite?
(Hell nah) Keep on pushing like a dealer (say what?)
(Hell nah) Keep on shooting, Reggie Miller (say what?)
(Hell nah) Go and give 'em all the finger
You gotta set the score right, call it Hans Zimmer
My time wherever I go
I took a chance like I'm from Chicago
Hundred-plus in that Murcielago
'Bout to go ape, hey, yurn it to the cango
Baby, I got me
Baby, I got me
And that's all I need
Yeah, that's all I need
Iggy Azalea : A Song List Worth Listening
I hope you enjoyed listening to Iggy Azalea !
I undoubtedly knew that you'll love all five.
Share which song you liked the most in the Comments section below for others to try listening too.
More Music: Robin Thicke: Top 5 Songs
Support Iggy Azalea: