How to Start a Healthy Lifestyle from Scratch – Day 18
Max Atlas Year of Change Day Eighteen
I was a bit irritated this morning because I had planned to go for a leisurely jog through the park, but it was absolutely pouring rain outside, so I was at a loss as to what I should do. It's a pain to have your carefully planned schedule ruined, but that's just how life goes sometimes. The day is never ruined just because it doesn't start out the way you expected it to.
My first thought was to turn on the television to see if there was anything good show, but then I realized how much of a negative this was for my old lifestyle. In the past, when I started watching T.V. early in the day, I'd become so engrossed in what I'm watching that I'd end up sitting on the couch for hours. There's still a lot I want to get done today, so I'm going to avoid making this a habit again.
Instead, I tidied up and washed my kitchen work surfaces, did some mediation, and afterwards, I decided to read stories online of people who are going through diet plans like me. It's amazing how diverse people's journeys are when it comes to getting fit; some people have had an easy go of it, some have had the usual ups and downs, and others have had such a rough time that they're considering giving up. This helped put things into perspective for me, but it's unfortunate to know that a lot of people have gotten discouraged.
Also See: How To Survive a Nuclear War Or an Alien Invasion? Part 1
Daily Image Year of Change Day 18 #YOC
The white short monster has been around and captured then, also the burgundy short where nowhere to be seen so just have to tough it out, as an underwear model.


This is one of the reasons why I'm even doing this blog in the first place: to show people that losing weight is not always a straight path, and that failure and frustration are stepping stones to success. If you are on a health journey like I am, and are struggling to get the results you desire, I hope that I can inspire you to keep getting back on your feet, because it will all be worth it in the end.
Geo Life Meal Plan for Day 18
Have decided to cut back my calories a little today, more to see how hungry I get but also to feel the discomfort of hunger and part of my stoic evolution.
Daily Meal Plan Geo Lifestyle Day 18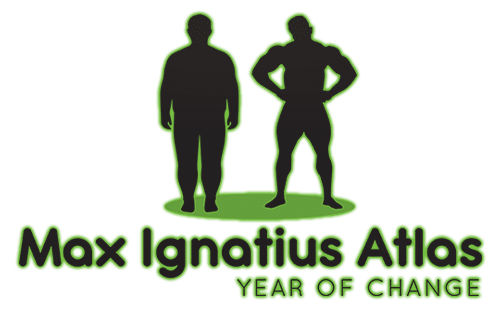 Also See: 10 Habits That Can Help You Trim The Fat and Become Thin
Daily Planner of Geo Life Accountability Day 18
Thursday today the end of my 40 hour working week, and I certainly feel it after the forth day its brutal. However I have to make this work and after missing out on the moring job, then it was more and evenr to shedule some wins into the day.
Accountability Calendar
Hourly Update
00:00
Sleep
.30
–
01:00
Sleep
.30
–
02:00
Sleep
.30
–
03:00
Sleep
.30
–
04:00
Sleep
.30
–
05:00
05:15 Wake
Pissing down rain
Kitchen
Reading
.30
meditation mid Jog
06:00
Cleaning
.30
Breakfast
Shower
07:00
Commute Listen to
Billy Alsbrooks
.30
–
08:00
Work
.30
–
09:00
Work
.30
–
10:00
Work
.30
–
11:00
Work
.30
–
12:00
Work
.30
–
13:00
Work
.30
–
14:00
Work
.30
–
15:00
Break
10 Minute walk after the meal
.30
Work
16:00
Work
.30
–
17:00
Work
.30
–
18:00
17:45 Head home
.30
Quick wash
Change of clothes
Household chores
19:00
Dropped kids at a party
.30
Got chatting with
one of the dads
20:00
Eat evening meal
TV
.30
Started exercise
21:00
–
.30
Bodyweight exercise
Beast mode
22:00
Blog
.30
Supper
Worked on my meditation
23:00
–
.30
Final blog checks and
house check + Packed lunch
24:00
Sleep
Geo Life Accountability Daily Planner – Day 18 Year of Change
Daily Exercise Planner Day 18 Geo Life Year of Change
After missing out in the morning adjected my schedule and has a good crack in the evening.
Type Of Exercise
Repetitions
Wide grip press-ups
3 sets 15 reps
Close grip press ups
3 sets 15 reps
Plank
3 sets of 1 min
Side plank
6 sets 45 secs
(3 sets on each side)
Close grip press ups
3 sets 20 reps
Bicycle crunches
5 sets 15 secs
High knees on the spot
5 sets of 20 secs
Sit Ups
12 reps 2 sets
Burpees
for 20 secs
Close grip press-ups
for 15 secs
8Kg Rice Sack Back Fly
3 sets 10-8-8 reps
8Kg Rice Sack Twisting Bend to Opposite Foot
3 sets 10-8-8 reps
8Kg Rice Sack Seated Triceps Extension
3 sets 10-8-8 reps
8Kg Rice Sack Preacher Biceps Curl
3 sets 10-8-8 reps
8Kg Rice Sack One Arm Row
3 sets 10-8-8 reps
Day 18 Year Of Change Fit by 40 Exercises
Also see: A-Z List of Dumbbell Exercises and Exercise Techniques
Quote of the Day
Don't aspire to make a living, aspire to make a difference.

Denzel Washington
Day 18 of the Year of Change Wrap Up
Day 18 shows even the best-laid plans don't always go how you want them to with factors outside your control, however, I am trying to find opportunity in everything and not wasting time unnecessarily. I am not at a level yet however were I want to run in the pissing rain at 6 am, but never say never.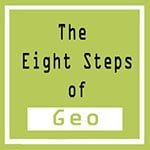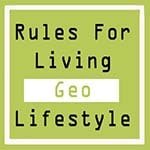 Tweet Me @maxatlasyoc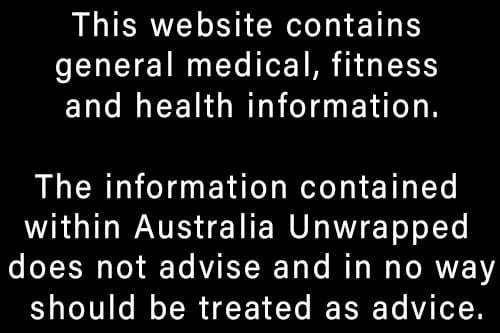 Also See: Actual Possibility That the Human Race Will End: The 6th Extinction