Ever imagine why everyone wants to get their hands on American Netflix? The reason is pretty simple. America Netflix boasts the largest content library with a significant number of titles.
Disclosure this article contains sponsored content.
Some of the shows currently streaming on US Netflix are not available on any other Netflix library. You can watch the titles such as 'Gimme Shelter' and 'Twin Peaks' by accessing American Netflix only.
Aussies are losing in the comparison of the availability of streaming options and the number of titles available. Even though Netflix Australia costs more than the US and UK, the available titles are less than in these regions.
Now one can debate that the quality of the content available on Australian is far superior considering the inclusion of the Harry Potter and Lord of the Ring series. However, we agree that though the content currently streaming on Australian Netflix is impression sometimes, the streamer wants a wide selection.
This is the main reason today we will discuss how to Get American Netflix in Australia in September 2021. If you want to unlock unlimited Netflix content, stay tuned for further details.
Why do you need to unblock US Netflix in Australia?
A user needs a VPN to unblock foreign Netflix libraries, including the US, UK, Canadian, South Korean, and Germany. These are the major libraries, and the content is extensive. In addition, some of the titles are only streaming in a specific region, so using a VP to unblock a foreign library becomes necessary.
Netflix's Geo-Blocking Barrier
Geo-restriction and geo-blocking are a barrier mainly used by streaming sites such a Netflix, BBC iPlayer, Amazon Prime Video, and Disney Plus to control the content selection. It is used to list the shows approved for streaming in a certain region.
For example, Harry Potter and Lord of the Rings is available on the Australian library of Netflix, but in the US and UK, the streaming rights belong to a different country. The same goes for the show 'All American'; it is only available on American Netflix.
Licencing agreements and copyright laws are the main reason a show is not available on Netflix globally. On the other hand, Netflix Originals are produced by Netflix, so they are available on all Netflix libraries.
Your IP address is your online identity, and provide the information regarding your location. This location is used to provide the title selection. If you can change your location, you can get the content of any library.
Approaches to unblock US Netflix
Two main approaches can be used to hide your actual IP address. Both of them are discussed below so you can make an informed and smart decision.
VPN – Virtual Private Network
A VPN or Virtual Private Network offers multiple servers in different countries. When the user connects to a VPN server, the location or IP address changes, making it easier to access the local content of other countries.
For instance, an Australian can connect to the US server of a VPN, the location will change to the US, and the user can enjoy American Netflix.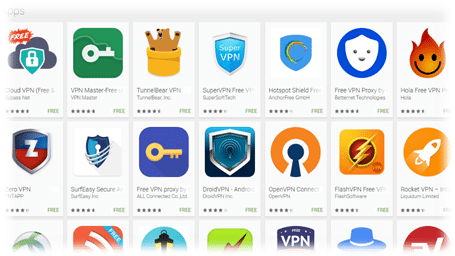 SmartDNS Technology
SmartDNS technology also helps the users change their location, but the setup is pretty difficult. You have to install the program, set another IP as a subsequent address, and restart the system. The difficulty of use makes SmartDNS the last choice for changing your IP address.
Which VPN to use?
Though hundreds of VPNs are available and users can have their pick, not all work with Netflix. For instance, a free VPN service may claim that it can unblock any Netflix library, this is not the case.
Although not all free VPNs are useless, the process involves constant trial and error, making it almost impossible for the user to trust any claim. Additionally, free VPNs are used by millions, so they are easily blocked.
Anti-VPN software of Netflix is pretty smart, and it can detect the IP clusters being used by multiple users. In a VPN, a blocked server is not updated and replaced by a working one.
These are the reason we recommend subscribing to a premium VPN service such as ExpressVPN or NordVPN. They provide the users with the smoothest streaming experience without compromising the user's privacy or negativity affecting the internet speed.
Conclusion
Unblocking American Netflix from Australia is pretty easy. All you need is a premium VPN server, and you are good to go. Imagine the number of titles you can enjoy at the same price if connected to a VPN server.
Our tips and tricks are selected to make your streaming experience enjoyable. So, all you need now is to sit back and relax.