How to go from Fat to Fit The Right Way – Day 14
Max Atlas Year of Change Day Fourteen
Here we are, a whole fourteen days into my journey of getting back in shape. The past two weeks have definitely been full of ups and downs, but I've still made it to this point a lot better off than when I first started. That fact alone is plenty of reason for me to be excited about what the next two weeks will bring.
Moving forward, I'm going to place a greater emphasis on the mental aspect of my growth, which is equally as important as improving my physical health. I've already done some work in this respect, but up until this point it's only been supplemental to my dieting and exercise. If my failures have taught me anything, it's that a strong mind can be the difference between a triumph and a disaster. Strengthening the mind will not only help me reach my goals faster and more efficiently, but it will also lead to a more fulfilling life beyond my current ambitions.
Crazy excited and we have the body weight revel today at the end of week two.
Also See: Doing Whatever it Takes for Self Improvement – Day 8
Daily Image Year of Change Day 14 #YOC
Two weeks in and I think when compare back to Day Zero I am seeing some change now, have a look and let me know what you think.


As I reflect on my journey so far, I find it amazing how overcoming adversity always results in me growing in some way. Whether it's mishaps with my children, cheat fast food meals, or bad days at work, whenever I fall, I get right back on my feet even stronger than before. I suppose I have nothing to fear then, because misfortunes like these are an inevitable part of any journey, and as long as I keep this fact in mind, there's no obstacle that can deter me for good.
Geo Life Meal Plan for Day 14
Meal planning is becoming a bit of an art form and I am really enjoying it. Having made the extra time I have undertaken a bucket load of research and come up with new Protein shake recipes that I will be doing some meal replacement with.
Ten Delicious Homemade Protein Shakes To Kickstart Your Workout
Daily Meal Plan Geo Lifestyle Day 14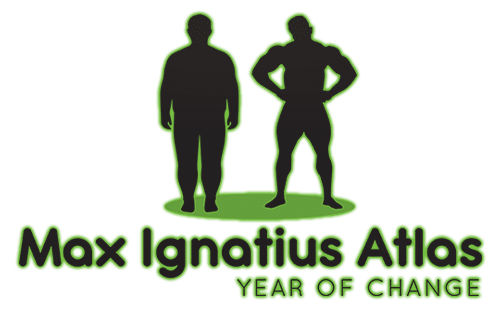 Also See : Where Can I Guest Post with High DA, PA and DR with Do-Follow Backlink
Daily Planner of Geo Life Accountability Day 14
Sunday would usually be a rest day with a hangover, having a clear head have been able to get up earlier and get the most out of the day. The philosophical side of wellness is something of equal interest to me than the actual physical side. The transformation is really in 3 parts, body, mind and soul, and each one must be in place for the other to succeed.
Accountability Calendar
Hourly Update
00:00
Sleep
.30
–
01:00
Sleep
.30
–
02:00
Sleep
.30
–
03:00
Sleep
.30
–
04:00
Sleep
.30
–
05:00
Sleep
.30
–
06:00
Sleep
.30
–
07:00
Woke to alarm
5,4,3,2,1
Up
Ready for jog 07:15
.30
Light jog
08:00
Sit in nature and meditate
for 15 minutes
using my music from channel
.30
Light outdoor exercise
09:00
Garage tidy and
clean camera room
.30
–
10:00
Played cricket with kids
in park with some
of their mates
.30
–
11:00
Worked on blog articles
.30
–
12:00
Kids go to mates houses
Work on Meditation
script and Motivational
scrip
.30
–
13:00
Front of house collected
litter in street
.30
Exercised
14:00
–
.30
–
15:00
–
.30
Worked on blog
16:00
Wrote about stoicism
.30
Planned book outline on
modern stoicism
17:00
Called family
.30
Kids came home
listen to there day
18:00
Played throw throw
burrito
.30
Shower
19:00
Started my book on
modern day stoicism
.30
–
20:00
Evening meal
.30
–
21:00
–
.30
Blog
22:00
–
.30
Supper
Practiced existing
in the moment
23:00
Updated Blog
Rest and reflection
Week two weight in
.30
Bed
24:00
Sleep
Geo Life Accountability Daily Planner – Day 14 Year of Change
Daily Exercise Planner Day 14 Geo Life Year of Change
Wanted end week two with a big push, just hope don't pay the price tomorrow.
Type Of Exercise
Repetitions
Light Jog
60 Minutes Moderate
High knees
5 sets of 30 secs
Twist Crunches
3 sets 10 reps
Bodyweight squats
4 sets 5 reps
Side plank
4 sets of 45 secs
(two sets on each side)
Squats
for 25 secs 3 sets
Bicycle Crunches
for 30 secs 3 sets
Wide Grip Press
Ups for 35 secs 2 sets
8Kg Rice Sack Tricep Extensions
3 sets 7 reps
8Kg Rice Sack Jack Knives
3 sets 7 reps
8Kg Rice Sack Lateral Raise
3 sets 7 reps
8Kg Rice Sack One Arm Swing
3 sets 7 reps
8Kg Rice Sack Bicep Curl
3 sets 7 reps
Day 14 Year Of Change Fit by 40 Exercises
Also See : Turn Your Life Around in 1 Year Fat to Fit – Day 4
Quote of the Day
External thinks are not the problem. It's your assessment of them. Which you can erase right now

Marcus Aurelius
Week Two Body Weight Reveal
I have taken this at the same time of the day, with just underwear on as I did on previous weigh ins.
Conditions
First thing in the morning
After passing urine
Underwear only
Same Digital Scales
| | |
| --- | --- |
| Date | Weight |
| 28/02/2021 | 121kg |
| 07/03/2021 | 119.4 |
| 14/03/2021 | 119.0 |
Week Two Geo Diet Weight Loss
Day 14 of the Year of Change Wrap Up
400 gram weight loss for a weeks work, felt a little be upset, as was expecting more. First thought was what's the point, may as well just quit. The decided that was a bad idea and will save that for tomorrow. I am feeling better in myself and my clothes are a little less tight so I guess something is happening. This if anything has motivated me to go harder next week and make sure this happens. Go hard or go home.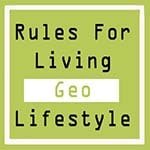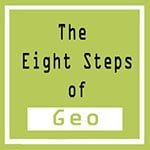 Tweet Me @maxatlasyoc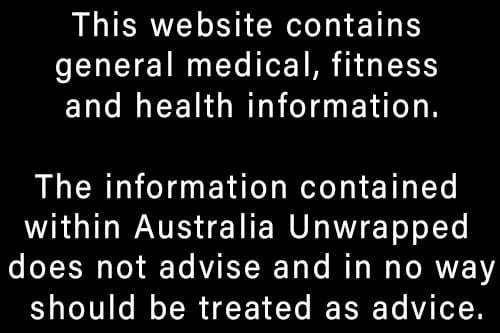 Also See: How Long Does it Take to Lose 50 Pounds with Geo Diet?