How to Get in Shape at Home Without Equipment – Day 20
Max Atlas Year of Change Day Twenty
Today started out well; I got up early, but instead of jogging hit the High-Intensity Interval Training. It was nice to get some exercise in while taking in the sights of daybreak on the side of a hill.
The day was just business as usual, but some of my mates keep offering me sweets in jest, knowing that I'm on a diet. I must admit that this was annoying at first, but now I actually look forward to it–it's a great way to practice restraint!
Things started going downhill after the kids got home. One of my kids won a coupon for McDonald's at a rock climbing party, and of course, it was due to expire the very same day. I don't usually get fast food for my kids, but the coupon was for a free value meal, and he was practically begging me to take him for once. I had to oblige, and I thought I was up for the challenge of having to go into a fast-food restaurant and order for somebody else, but boy was I wrong.
Daily Image Year of Change Day 20 #YOC
Big smile for two reasons, one I took on MacDonald's and won nd number two day 20 feels like a good day plus it's Saturday so I am mega chilled.


I could tell that I was in trouble as soon as I pulled up. I had made fast food runs all the time in the past, and I was getting flashbacks of burgers and chips on my tastebuds. Luckily, there wasn't much of a line there, so I didn't have to endure staring at the delectable items on the menu, but then my son tells me that he wants to eat in the restaurant instead of ordering to go. There was absolutely no way I was going to be able to watch my son eat right in front of me, and I almost ordered a Big Mac right then and there, but I managed to contain myself.
Instead, I ordered a medium-sized salad, if for nothing else than to keep myself occupied. I'm actually amazed that I was able to resist temptation in this scenario, and I guess it goes to show how far I've come mentally. Really, it was nothing short of a miracle–I didn't even ask my son for a single chip!
After we were done eating, I hurried my son home before I could glance back at the menu, and I had a great workout that evening, proud of myself for not giving in to my cravings.
Also See : Life Hands You Lemons Don't Quit Move Forwards – Day 12
Geo Life Meal Plan for Day 20
Felt odd planning chocolate into the day, but glad I did was a great start and very tasty, I just had to ask my eldest to hide the rest of the packet. My planned Dinner was cut down as I had the salad at the restaurant, however has a scaled-down version.
Daily Meal Plan Geo Lifestyle Day 20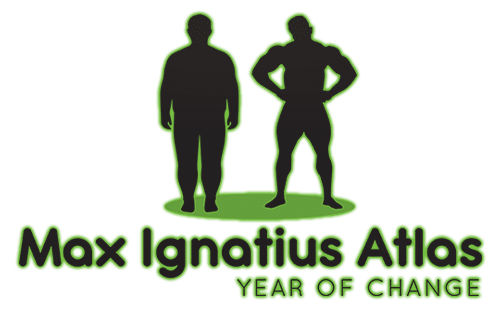 Daily Planner of Geo Life Accountability Day 20
Solid day, plenty of tests, kept on track with my planner.
Accountability Calendar
Hourly Update
00:00
Sleep
.30
–
01:00
Sleep
.30
–
02:00
Sleep
.30
–
03:00
Sleep
.30
–
04:00
Sleep
.30
–
05:00
Sleep
.30
–
06:00
Sleep
.30
–
07:00
Woke to alarm
5,4,3,2,1
Up
Ready for exercise 07:15
.30
Solid
High-Intensity Interval Training

08:00
Sit in nature and meditate
for 15 minutes
.30
Walked
09:00
Prep Breakfasts
.30
House Hold jobs
Family responsibilities
10:00
–
.30
–
11:00
–
.30
–
12:00
Met up with some buddies
.30
–
13:00
–
.30
Returned home and
household jobs also
prepared
14:00
Worked on articles
.30
–
15:00
–
.30
–
16:00
Home
.30
Exercise
17:00
–
.30
Trip out once kids home
18:00
–
.30
Enjoyed the light evening meal
Working on self-control
19:00
Blog
.30
–
20:00
Played board game
.30
–
21:00
Practised Self Guided Medication
.30
–
22:00
Checked blog and updated
.30
Supper
Listen to audiobook
23:00
Updated Blog
Rest and reflection
.30
Bed
24:00
Sleep
Geo Life Accountability Daily Planner – Day 20 Year of Change
Also See: Best Books on Personal Finance for Australians
Daily Exercise Planner Day 20 Geo Life Year of Change
Type Of Exercise
Repetitions
Hill Sprint
5 sets 20 seconds
per Attack
50m Sprint
Intervals X2
Press Up into a Burpee
for 10 secs x 5 sets
Closed fist press
ups for 20 secs x 3 sets
Sit-Ups until fail
Wide grip press ups
3 sets 15 reps
9Kg Rice Sack Calf Raise
3 sets 10-10-8 reps
9Kg Rice Sack Triceps Kickback
3 sets 10-10-8 reps
9Kg Rice Sack Russian Twist
3 sets 10-10-8 reps
9Kg Rice Sack Jack Knives
3 sets 10-10-8 reps
9Kg Rice Sack Glute Bridge
3 sets 10-10-8 reps
Day 20 Year Of Change Fit by 40 Exercises
Quote of the Day
It is in your moments of decision that your destiny is shaped.

Tony Robbins
Day 20 of the Year of Change Wrap Up
Huge win today, however I am certain one day I will meet my nemesis again and hook into fat cheeseburger's who knows maybe even tomorrow, all I know is not today.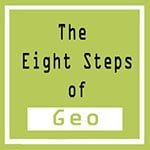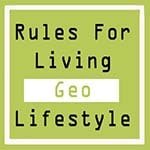 Tweet Me @maxatlasyoc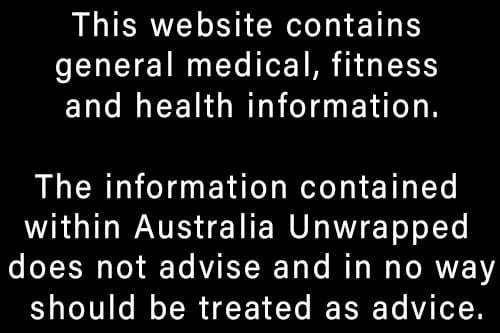 Also See: The Hidden Cost Of Printing Money And Why Quantitative Easing Is A Road to Ruin