Max Atlas Year of Change Day Nineteen
Today's weather was really pleasant, so I was finally able to go in the morning jog I had planned. Let me tell you, it sure feels good to be able to get some fresh air and not have the distractions of the world bothering me every ten seconds.
As I was jogging, I noticed that there was a lot more trash on the ground than usual. Sure, you always see the occasional wrapper or piece of plastic here or there, but it seemed as if everyone who had walked here the day before had never seen a rubbish bin in their life. I find litter to not only be unsightly, but also disrespectful to the environment, so I spent a good amount of time picking up as much of the trash as I could (and also probably a few germs). I felt like I did my community service by picking up the garbage as I went along, but the man who did it increase the work rate of my jog, bending and jogging is brutal. I thought I was going outside to escape the world, but it turns out I would just be picking up after it.
Also See: 10 Habits That Can Help You Trim The Fat and Become Thin
Daily Image Year of Change Day 19 #YOC
I found the white shorts after a huge ear full, and hallelujah they had not been washed, somehow they had got behind the curtain and into one of the ruffled areas. When I accused my wife before finding them of taking the shorts, she almost had a fit.
Forth the 5000th time I never touched those god dam shorts. Dude you gotta get a grip on this shit.

Max's Wife


I felt really tired later in the day and decided to call it quits a little earlier than usual. I still did my usual exercise, but I couldn't muster the energy to push my limits as I'd wanted to. I collapsed into bed shortly after finishing and taking a shower, so I guess I really must have been tired. Oh well, that just means more energy for tomorrow.
Geo Life Meal Plan for Day 19
Yesterday was good, but my energy was a bit low today, so decided not to risk another heavy calorie restriction, plus I am seeing positives already so don't want to push it to hard.
Daily Meal Plan Geo Lifestyle Day 19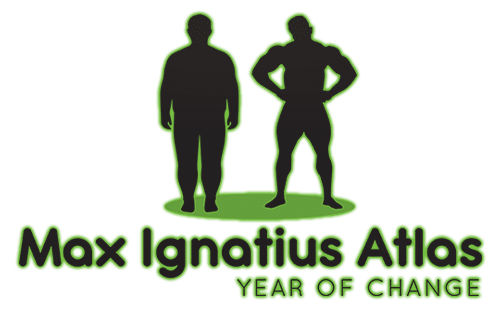 Also See: Doing Whatever it Takes for Self Improvement – Day 8
Daily Planner of Geo Life Accountability Day 19
Thank goodness it's Friday, a great day today able to get out in nature fr a few hours and do some stuff with the family. Plus re-grouted my shower which has need doing for ages, bloody knees ache like hell.
Accountability Calendar
Hourly Update
00:00
Sleep
.30
–
01:00
Sleep
.30
–
02:00
Sleep
.30
–
03:00
Sleep
.30
–
04:00
Sleep
.30
–
05:00
Sleep
.30
–
06:00
Sleep
.30
–
07:00
Woke to alarm
5,4,3,2,1
Up
Ready for jog 07:15
.30
Solid Jog two hours
with litter picking
08:00
Sit in nature and meditate
for 10 minutes
.30
Jog
09:00
School run
.30
–
10:00
Worked on my books
.30
–
11:00
Worked on blog articles
.30
–
12:00
Took wife shopping
.30
–
13:00
–
.30
Returned home and
household jobs also
prepared for the weekend
Clothes, Meals etc
14:00
–
.30
–
15:00
Picked up kids
Car keys locked in
.30
–
16:00
Home
.30
Exercise
17:00
–
.30
–
18:00
–
.30
Enjoyed the evening meal
Working on meditation
Working on Stoicism
19:00
Blog and practised
editing voice
.30
–
20:00
Kids homework help
.30
–
21:00
Practised Self Guided Medication
.30
–
22:00
Checked blog and updated
.30
Supper
Listen to audiobook
23:00
Updated Blog
Rest and reflection
.30
Bed
24:00
Sleep
Geo Life Accountability Daily Planner – Day 19 Year of Change
Daily Exercise Planner Day 19 Geo Life Year of Change
Days off make exercise more fun, and I had a little more energy after a re-feed today, all healthy but just not too stingy on the portions.
| | |
| --- | --- |
| Type Of Exercise | Repetitions |
| Light Jog | 120 Minutes |
| Bicycle crunches | 5 sets of 20 secs |
| Twist crunches | 3 sets 15 reps |
| Lunges | 3 sets 10 reps |
| Press up into a burpee | 3 sets 12 reps |
| Wide grip press ups | 3 sets 15 reps |
| Tricep dips | 3 sets 12 reps |
| Bodyweight squats | 4 sets 5 reps |
| 9Kg Rice Sack Bench Press | 3 sets 10-10-8 reps |
| 9Kg Rice Sack Shoulder Press | 3 sets 10-10-8 reps |
| 9Kg Rice Sack Lunge | 3 sets 10-10-8 reps |
| 9Kg Rice Sack Lying Dumbbell Fly | 3 sets 10-10-8 reps |
| 9Kg Rice Sack Lateral Raise | 3 sets 10-10-8 reps |
Day 19 Year Of Change Fit by 40 Exercises
Also See: How To Achieve Financial Freedom Through Property Investment
Quote of the Day
I don't think that you have any insight whatsoever into your capacity for good until you have some well-developed insight into your capacity for evil.

Jordan B. Peterson
Day 19 of the Year of Change Wrap Up
Obviously, I love days off, today was not a bad day, I am certainly less interested in going out and getting drunk didn't even think about it for this evening. Having time planned out and schedule it remarkable, I am writing more than ever and exercising to levels that were last achieved over 15 years ago. I keep thinking that how long can I keep it up, and the Year of Change so far is turning out to be far more than just weight loss.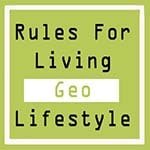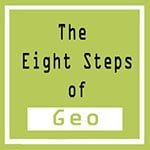 Tweet Me @maxatlasyoc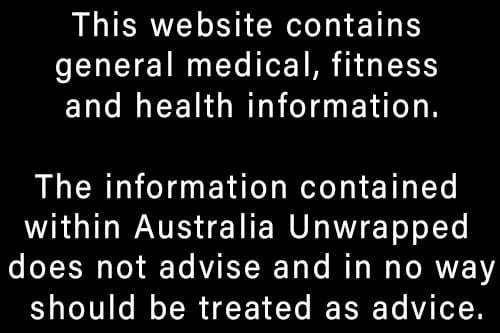 Also See: How To Invest 10000 Dollars In 2021 In The ASX