How to Get Fit at Home for Beginners with Geo – Day 22
Max Atlas Year of Change Day Twenty-Two
Today started out alright, I suppose. I woke up early but wasn't too enthused about doing cardio in place of lifting weights for some reason. I know I shouldn't be picky about these kinds of things, but I don't really like the idea of my lungs burning first thing in the morning. My elbow feels a little better, but I still don't want to make it worse by lifting too soon. It is a bit frustrating to not be able to exercise how I want, but I'll just have to make due for the time being.
I've noticed that I've been reading a lot more lately, and the material that I'm reading has some real depth to it this time around. I've always loved fiction, but I've read a few nonfiction books that I thought would be helpful for my journey. As it turns out, I've learned a couple of mental strategies for managing hunger and cravings, so I'll say that reading has been beneficial so far.
Daily Image Year of Change Day 22 #YOC
Why is fat so hard to burn, and why when the scales are showing improvement is it not instantly visible on the body? These are all good questions maybe tomorrow I will get an answer.


My diet's been going well, I've tried incorporating new kinds of fresh fruits and vegetables in my meals, and I can't say that I'm fond of all of them. At least the variety helps keep me interested.
Hopefully I'll be able to work out properly tomorrow. I'll ice tonight and try not to put too much stress on my elbow.
Also See: Ten Delicious Homemade Protein Shakes To Kickstart Your Workout
Geo Life Shopping List Week Four
The week three shopping list was tasty and included most of my needs, I have however noted a lack of desserts so will introduce seeds also this weeks menu to experiment with.
Geo Life Shopping List Week Four
Usual Herbs Spices Leftover from previous weeks
Purchase as required
Eggs
Cottage Cheese
Frozen Fruit: Strawberries
Raspberries
Blueberries
Blackberries
Lemon
Lime
Fresh Fruit To Taste
Vanilla Extract
Salmon
Mixed Fruit to Taste
Mixed Salad
Cauliflower
Onions
Garlic
Watercress
Spinach
Coconut Cream
Almond Butter
Red Onion
Jalapeno
Chicken Breast
Zucchini
Cherry Tomatoes
Kale
Ginger
Snow Peas
Avocado
Scallions
Almond Milk
Chia Seeds
Flaxseed
Parmesan Cheese.
Peanut Butter
Cheddar Cheese
Lamb
Tomato Puree
Beef
Dark Chocolate
Coca Powder
Milk
Greek Yogurt
Pitted Dates
Powdered Milk
Oats
Grouts
Ground Almond
Coffee For Protein Shake
Honey
Coconut Oil
Cinnamon
Cream Cheese
Shopping List for Week 4 Geo Diet
Geo Life Meal Plan for Day 22
New week, manic Monday and some great meals planned this week, the meal prep is becoming second mature and playing with the spices to get flavoursome filling meals is great. The Smoothies will continue as they are filling and nutritious, I will also look at some desserts using Chia Seeds.
Daily Meal Plan Geo Lifestyle Day 22
Also See: Fascinating Health Facts Of Red Wine
Daily Planner of Geo Life Accountability Day 22
Planning your days may seem tedious, however, I am doing more now with my days than in a long time, plus if the office is quite I can whip out my accountability diary and schedule some tasks for when home. I am also working on two-minute medications and using them on the break to give myself a clear head and help filter out any insanity.
Accountability Calendar
Hourly Update
00:00
Sleep
.30
–
01:00
Sleep
.30
–
02:00
Sleep
.30
–
03:00
Sleep
.30
–
04:00
Sleep
.30
–
05:00
05:15 Wake
Clothes ready to go
Jog 60 Minutes Moderate
.30
– 10 Minute meditation mid Jog
06:00
–
.30
Breakfast
Shower
07:00
Commute Listen to
Rock Music
.30
Light exercise car park
08:00
Work
.30
–
09:00
Work
.30
–
10:00
Work
.30
–
11:00
Work
.30
–
12:00
Work
.30
–
13:00
Work
.30
–
14:00
Work
.30
–
15:00
Break
10 Minute walk after the meal
.30
Work
16:00
Work
.30
–
17:00
Work
.30
–
18:00
Work – Start Commute Home 17:45
.30
Wash
Change
Iron One basket
19:00
Activites with Kids
.30
–
20:00
Eat evening meal
TV
.30
Played Card Game
21:00
Start Blog for today
.30
Bodyweight exercise
Feeling stronger
22:00
Short Sprints outside the house
.30
Supper
Worked on my book
23:00
–
.30
Final blog checks and
house check + Packed lunch
24:00
Sleep
Geo Life Accountability Daily Planner – Day 22 Year of Change
Daily Exercise Planner Day 22 Geo Life Year of Change
Due to elbow niggling (which was only very mild focused on HIIT today and skipped weights.
| | |
| --- | --- |
| Type Of Exercise | Repetitions |
| Jog | 2 Hours moderate pace |
| 50m Sprint | Intervals X4 |
| Twisting sit-ups | 3 sets for 35 secs |
| Lunges | 3 sets 10 reps |
| Side planks | 6 sets of 45 secs (3 sets on each side) |
Day 22 Year Of Change Fit by 40 Exercises
Also See: Turn Your Life Around in 1 Year Fat to Fit – Day 4
Quote of the Day
Realize that sleeping on a futon when you're 30 is not the worst thing. You know what's worse, sleeping in a king bed next to a wife you're not really in love with but for some reason, you married, and you got a couple of kids, and you got a job you hate. You'll be laying there fantasizing about sleeping on a futon. There's no risk when you go after a dream. There's a tremendous amount of risk to playing it safe.

Bill Burr
Day 22 of the Year of Change Wrap Up
The HIIT is well worth is and mostly saved my elbow which is feeling a lot better now at the day draws to a close. It's not easy working full time and embarking on this programme, but if it was easy I wouldn't be so fat and lazy.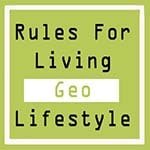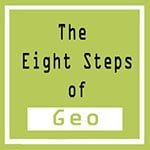 Tweet Me @maxatlasyoc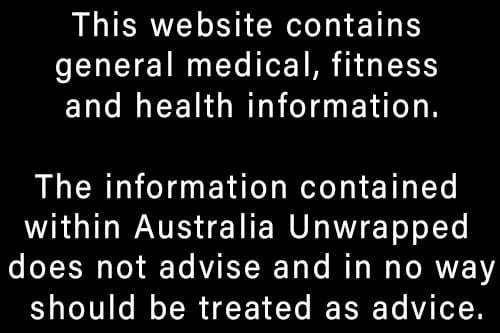 Also See: Turning Your Life Around at 40 with Geo Lifestyle – Day 0