How to Get Fit and Stay Fit Before 40 – Day 5
Max Atlas Year of Change Day Five
So here I am, taking the initiative by going on an early afternoon walk on my day off, when I pass by a restaurant with the most pleasant fried food aroma I've smelled in what seems like ages. I hadn't eaten that much for breakfast, so I was already a little hungry, but this aroma suddenly gave me an intense craving for something salty and fried. It felt like I was on the verge of running into that restaurant and ordering heaps of fried food, but I went into a store and settled on a small bag of chips instead. I'm definitely disappointed in myself for caving this early into the diet, but I'm glad I managed to catch myself before things ended up worse.
As a result of this misstep, I made tonight's workout much more intense than usual. A small bag of chips might not seem like it'll cause much harm, but the simple fact is that I let my mind succumb to weakness, and my progress will be significantly hindered if I let it happen again. Also, I really use my phone way too much, it's like an addiction and something I am going to have to work on.
Daily Image Year of Change Day Five #YOC
Feels good taking the daily pictures, it certainly gives a sense of accountability, I got told off by the wife today about ho much long the studio going to be set up. Switching the subjects I navigated doing the laundry and mopping for the day, but kept the studio intact.
I'm going to consider today's events a learning experience. For one, I'm definitely going to avoid going near restaurants if I'm that hungry. More importantly, I need to be better prepared to handle sudden cravings when they arise, because I certainly haven't seen the end of them. I can't dwell on what happened now though–all I can do is make up for it with some extra exercise tonight and make sure that I'm mentally stronger in the future.
Also See: Geo Life Humble Beginnings Getting Fit by 40 – Day 1
Geo Life Meal Plan for Day Five
On a day off we would usually go to a restaurant or cook a large meal to indulge in, however for the most part family so far seem happy with the journey and are indulging me. My wife still gets her coffee days and meeting with friends for whatever girls do, but we are all in the home at least being careful how we fuel our bodies. All I am truly in control of is myself, and by controlling what I fuel my body with I hope will have knock-on effects throughout all aspect of life, discipline is key.
Daily Meal Plan Geo Lifestyle Day Five
Daily Planner of Geo Life Accountability Day 5
Days off I have a lot more time to think, it's great, but there is temptation everywhere calling to you. My wife has maintained a supply of treats in the house for the kids and to be honest it's hard not to raid the cupboard, however, I need fortitude. Other than a little slip-up things went well, and I went hard on the exercise I hope I didn't overdo it but it felt good.
Being a day off I slept in a bit later than I would of like the extra sleep actually made me feel a little more tired, but it soon passed.
Accountability Calendar
Hourly Update
00:00
Sleep
.30
–
01:00
Sleep
.30
–
02:00
Sleep
.30
–
03:00
Sleep
.30
–
04:00
Sleep
.30
–
05:00
Sleep
.30
–
06:00
Sleep
.30
–
07:00
Sleep
.30
–
08:00
Sleep
.30
–
09:00
Woke up took the kids to school
went back to bed
.30
–
10:00
Woke up and felt lazy but got up
.30
 Sorted the kitchen out
11:00
Took a 2-hour walk fast to medium pace

.30
–
12:00
–
.30
–
13:00
Returned home undertook duties
.30
–
14:00
Played X-box One
.30
–
15:00
Picked up kids
Exercise routine biggest yet
.30
–
16:00
–
.30
Showered and chilled
17:00
Blogged and reviewed my methods
looking for time savers
.30
–
18:00
–
.30
Got dressed to go out
19:00
Visited friends
.30
–
20:00
–
.30
–
21:00
–
.30
–
22:00
Checked blog and updated
.30
Supper
Listen to audiobook
Tried not to check new but failed
23:00
Heard noise outside wife
sent me out it was a possum
.30
Updated Blog
Rest and reflection
24:00
Sleep
Geo Life Accountability Daily Planner – Day 5 Year of Change
Also See: How Long Does it Take to Lose 50 Pounds with Geo Diet?
Daily Exercise Planner Day 5 Geo Life Year of Change
Big day today with the exercise, was fun but quite sure will be sore tomorrow. Was strange going to your friends get together and drinking water, they thought I was being a twat, however once explaining that they were indeed correct that I am indeed a twat all seemed forgiven. The evening was ok but less so than when pissed and talking absolute bollocks. In all honestly, I am nearly 40 1 year from now and I am not sure that's what I even want anymore, I am looking at a new chapter and will have to talk to my wife and friends that I may cut back a bit as focusing on new channels not decided yet but certainly is crossing my mind.
| | |
| --- | --- |
| Type Of Exercise | Repetitions |
| Walking | 120 Minutes Slow to Fast |
| Twist Crunches | 3 sets 10 reps |
| Crunches | 3 sets 20 reps |
| Plank | 3 sets of 30 secs |
| Press-ups | 3 sets 10 reps |
| Bodyweight squats | 4 sets 5 reps |
| Tricep dips | 3 sets 10 reps |
| Leg raises | 3 sets 5 reps |
| Burpees | 3 sets 10 reps |
| 6Kg Rice Sack Bicep Curl | 3 sets 5 reps |
| 6Kg Rice Sack One Arm Swing | 3 sets 5 reps |
| 6Kg Rice Sack Shoulder Press | 3 sets 5 reps |
| 6Kg Rice Sack Lunge | 3 sets 5 reps |
| 6Kg Rice Sack Calf Raise | 3 sets 5 reps |
| Hung Rice Sack on Tree | 5 mins Punching |
Day Five Year Of Change Fit by 40 Exercises
Day Five of the Year of Change Wrap Up
What a day, both gave into temptation and resisted it, the day has certainly provided me food for thought. In all honestly, I have known for a few years now I am just going through the motions, but never had the courage to do anything about it. Well, I think its time to start making some serious changes and let's see by the end of the year where I end up.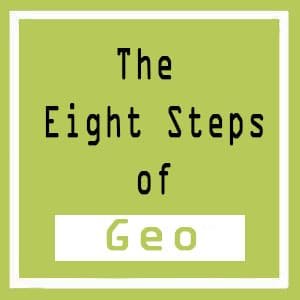 https://geodiet.com/geo-lifestyle/My Facebook Page
Tweet Me @maxatlasyoc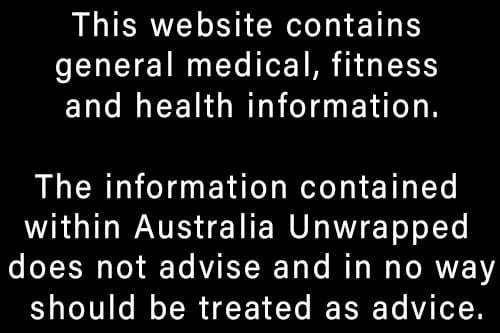 Also See: 12 Month Body Transformation Max Atlas Day 3