Top 5 Tracks of Gym Class Heroes
We know how excited you are to be swept away by music through Gym Class Heroes' Top 5 Tracks. Australian Unwrapped would like to give you first a glimpse of the life of the artist. Enjoy reading and listening!
All about Gym Class Heroes 
Who are Gym Class Heroes: American rap rock band Gym Class Heroes was formed by Travie McCoy and Matt McGinley during their gym class. A gold-selling album from the group was released in 2006 called As Cruel as School Children. "Cupid's Chokehold," the band's best-selling single, soared the Billboard Hot 100 at the fourth spot, peaked within the top ten of charts in several countries, including the United Kingdom. In Finland, the Republic of Ireland, and the United Kingdom, "Clothes Off!!" reached the top ten of the charts.
Origin: Geneva, New York, U.S.
Genres: Hip hop – Rap rock – Pop-rap – Alternative hip hop – R&B
This post contains some affiliate links. If you click through and make a purchase, I'll earn a commission at no additional cost to you.

Ryan Geise and Matt McGinley started the band as an instrumental band with no vocals after they played at a party. During the party, McCoy took to the stage and began rapping. That was the beginning of their group.
Playing at college parties, BBQs, birthday parties, clubs, and festivals were the group's first gigs.
McCoy used a wheelchair as a child for four months after a skateboarding accident; his inability to move allowed him to concentrate on music.


We freaking love music here at Unwrapped, and we adore Gym Class Heroes. In our humble opinion, here are the BEST FIVE SONGS by the legendary Gym Class Heroes (most liked, listened and downloaded songs) across the web!!!
Scroll for more!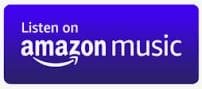 Five All-Time Best Songs of Gym Class Heroes
Stereo Hearts (feat. Adam Levine)
Cupid's Chokehold / Breakfast in America
Ass Back Home (feat. Neon Hitch)
The Fighter (feat. Ryan Tedder)
Cookie Jar (feat. The-Dream)


Stereo Hearts (feat. Adam Levine)
Length: 3:30
Release: 2011
Opening Lyrics:
My heart's a stereo
It beats for you, so listen close
Hear my thoughts in every no-ote
Make me your radio
And turn me up when you feel low (turn it up a little bit)
This melody was meant for you (right there)
Just sing along to my stereo (Gym Class Hero, baby)
If I was just another dusty record on the shelf
Would you blow me off and play me like everybody else?
If I asked you to scratch my back, could you manage that?
Like it yikky yeah, check it Travie, I can handle that
Furthermore, I apologize for any skipping tracks
It's just the last girl that played me left a couple cracks
I used to, used to, used to, used to, now I'm over that
'Cause holding grudges over love is ancient artifacts
Cupid's Chokehold / Breakfast in America
Length: 4:03
Release: 2015
Opening Lyrics:
Ba ba da da
Ba ba da da
Ba ba da da
Ba ba da da
Ba ba da da
Take a look at my girlfriend
She's the only one I got (ba ba da da)
Not much of a girlfriend
I never seem to get a lot (ba ba da da, ba ba da da)
It's been some time since we last spoke
This is gonna sound like a bad joke
But momma I fell in love again
It's safe to say I have a new girlfriend
And I know it sounds so old
But cupid got me in a chokehold
And I'm afraid I might give in
Towels on the mat my white flag is wavin'
Ass Back Home (feat. Neon Hitch)
Length: 3:42
Release: 2011
Opening Lyrics:
I don't know, where you're going
Or when you're coming home
I left the keys under the mat to our front door
For one more chance to hold you close
I don't know, where you're going
Just get your ass back home
We both knew this type of life didn't come with instructions
So I'm trying to do my best to make something out of nothing
And sometimes it gets downright shitty in fact
When you call and I don't even know what city I'm at
Or what day of the week in the middle of the month
In a year I don't recall
The Fighter (feat. Ryan Tedder)
Length: 3:48
Release: 2012
Opening Lyrics:
Just wakin up in the morning
And to be well
Quite honest with ya
I ain't really sleep well
Ya ever feel like your train a thoughts been derailed
That's when you press on Lee Nails
Half the population's just waitin to see me fail
Yeah right, you're better off tryina freeze hell
Some of us do it for the females
And others do it for the retails
But I do it for the kids, life through the tower head on
Everytime you fall it's only making your chin strong
And I'll be in your corner like Mick baby, 'til the end
Or when you hear the song from that big lady
Until the referee rings the bell
Cookie Jar (feat. The-Dream)
Length: 3:36
Release: 2008
Opening Lyrics:
Gym Class Heroes
Radiokilla
Haha, you know what it is
Gym Class Heroes, The-Dream
It's hard to look innocent when I got cookie crumbs all over my face and shit
I like girls
They like me
They look so good in their 7 Jeans
Want you to be the one
And my only
I want to be faithful
But I can't keep my hands out the cookie jar
Gym Class Heroes : A Song List Worth Listening
I hope you enjoyed listening to Gym Class Heroes !
I undoubtedly knew that you'll love all five.
Share which song you liked the most in the Comments section below for others to try listening too.
More Music: Taio Cruz: Top 5 Songs
Support Gym Class Heroes: