Go Geo Lifestyle to Turn Life Around by 40 – Day 7
Max Atlas Year of Change Day Seven
Today marks a full week since I first started the fitness regime–a small milestone, but a notable milestone nonetheless. I'm encouraged by my progress thus far, but as far as my ultimate goals are concerned, I'm still far from satisfied. It was tough getting adjusted to this new lifestyle (especially after an extended period of inactivity and unhealthy eating), but I'm ready to move past this initial adjustment phase and look to really start pushing myself to do better.
Daily Image Year of Change Day Seven #YOC
My precious lucky white shorts, never let you be washed again. So one week down the track and it the big way in, when I looked at today photo VS day zero I didn't really see any changes. However, as I couldn't wait anymore have done my weekly way in which even though it does not show I am pleased with.
For instance, I know that I need to be more diligent if I'm going to have any lasting success. I started to ease into a routine during this first week, but I ended up ignoring some bad habits that were developing, particularly my inadequate method of dealing with cravings. There will certainly be more issues I'll have to address moving forward, and I need to be prepared for whatever comes my way. After all, I wouldn't want all my progress to go to waste if I mess up a couple of months in. Still, I'm confident that I'll be able to overcome any new obstacle as long as I keep my goals in mind.


Even though it's only been a week, and I haven't noticed a whole lot of improvement in my body composition, I definitely feel a lot better than I did a week before. Don't get me wrong, I still fully intend to get back in shape and build a little muscle along the way, but I'm very excited about how rewarding it is to take care of yourself. The fact that I'll feel even better as I continue the regime is what really motivates me to keep going.
Here's to another week of positive growth (and many more after that).
Also See: Geo Life Humble Beginnings Getting Fit by 40 – Day 1
Geo Life Meal Plan for Day Seven
I was very tempted to have a treat today maybe a chocolate bar, or ice cream however managed to resist and instead used frozen blueberry and strawberry with light milk blended and it worked a treat.
Daily Meal Plan Geo Lifestyle Day 7
Daily Planner of Geo Life Accountability Day 7
Day off today so it's ok to chill a bit? Right? I have to say I am enjoying down periods less and less, however, I think through a lifetime of habit draw to them. I had plans today but my wife wanted to go to the beach as is her weekend off, so that took up some time. I by being accountable am noticing more when I am doing nothing, and there is a growing itch to undertake a task that adds value rather than mindless tasks that detract value.
Accountability Calendar
Hourly Update
00:00
Sleep
.30
–
01:00
Sleep
.30
–
02:00
Sleep
.30
–
03:00
Sleep
.30
–
04:00
Sleep
.30
–
05:00
Sleep
.30
–
06:00
Sleep
.30
–
07:00
Sleep
.30
–
08:00
Wake up 20 minutes before the alarm
Get straight out of bed
.30
Get ready for a walk but the
wife has other plans
09:00
Load car for a day out on the beach
.30
Drive 30 minutes to the coast
10:00
Bluebottle jellyfish on the beach

.30
Drive to three more
11:00
–
.30
Find a good spot
12:00
Swim
.30
–
13:00
Build sandcastle
.30
–
14:00
Eat while build get
sand in the cottage cheese

.30
Walk up and down the beech
15:00
–
.30
–
16:00
Workout on the beach
.30
Rice sacks get funny
looks but don't care
17:00
–
.30
Head home
18:00
Traffic busy
.30
Quick wash
Change of clothes
Unload car and wash the
utensils from today
19:00
Teenager rows about random shit
.30
Start blog
20:00
–
.30
A phone call from a family member
21:00
Finish blog and video blog
.30
Watch TV
22:00
TV
.30
Supper
Read about stoicism
23:00
Final blog check
.30
Check news GRRRR
24:00
Sleep
Geo Life Accountability Daily Planner – Day 7 Year of Change
Daily Exercise Planner Day 7 Geo Life Year of Change
I think for sure I can get up a little earlier especially on a day off, as the bone-deep exhaustion just is not there. While the unexpected trip to the beach was not expected ended up enjoying it, and while there got my exercises in. I am feeling a little less give a fucks now in public which is new for me and a great feeling. Making time to make time for exercise is not natural yet, but because I am being mindful of my time then it just seems to happen.
Type Of Exercise
Repetitions
Walking
60 Minutes Moderate
Beach
Bodyweight squats
5 sets 12 reps
Press-ups
3 sets 10 reps
Lunges with upper body twist
4 sets 16 reps
Plank knee to opposite elbow
3 sets 16 reps
6Kg Rice Sack One Arm Swing
3 sets 5 reps
6Kg Rice Sack Lunge
3 sets 5 reps
6Kg Rice Sack Calf Raise
3 sets 5 reps
Day Seven Year Of Change Fit by 40 Exercises
Also See: 12 Month Body Transformation Max Atlas Day 3
Week One Body Weight Reveal
Week one days 7 body weight reveal. Happy with the result I just wish it was a little faster.
| | |
| --- | --- |
| Date | Weight |
| 28/02/2021 | 121kg |
| 07/03/2021 | 119.4 |
Week one Geo Diet Weight Loss
Day Seven of the Year of Change Wrap Up
One week of exercise, years ago late twenties I did a few months, however this is the first time in a decade i have made a concerted effort for a full 7 days in a row and it feels great. Today making the time while on an unexpected trip felt good, and the fact I didn't use the trip as an excuse to cop out was great and bodes well for the future.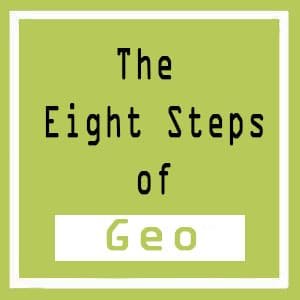 Tweet Me @maxatlasyoc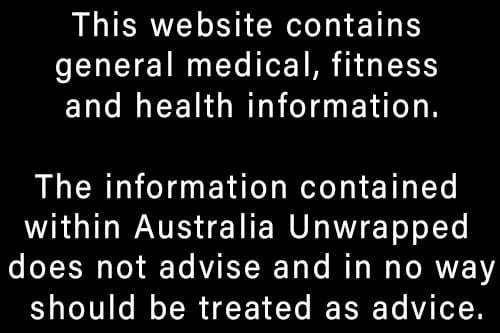 Also See: What are The Biggest Mistakes People Make When Visiting Australia?