Top 5 Tracks of Garrett Nash
We know how excited you are to be swept away by music through Garrett Nash's Top 5 Tracks. Australian Unwrapped would like to give you first a glimpse of the life of the artist. Enjoy reading and listening!
All about Garrett Nash 
Who is Garrett Nash: Garrett Charles Nash, popularly known as Gnash, was born on June 16, 1993. His extended play (EP), U, debuted on SoundCloud in March 2015 and then came Me EP, his second single, launched in December 2015. His third EP is entitled Us, which spawned the Australia's Number 1 song, "I Hate U, I Love U" that also made it to Billboard Hot 100 Top 10 ranks.
Full Name: Garrett Charles Nash
Born: June 16, 1993
Origin: Los Angeles, California, U.S.
Genres: Pop – Hip hop – Alternative – R&B – Indie folk
Zodiac: Gemini
This post contains some affiliate links. If you click through and make a purchase, I'll earn a commission at no additional cost to you.

The songs of Jack Johnson were Gnash's training pieces in learning to play the guitar.
He grew up in a musically inclined family as his father was a musician and his mother was a producer.
Age 13 was when he started to write songs.


We freaking love music here at Unwrapped, and we adore Garrett Nash. In our humble opinion, here are the BEST FIVE SONGS by the legendary Garrett Nash (most liked, listened and downloaded songs) across the web!!!
Scroll for more!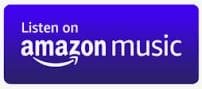 Five All-Time Best Songs of Garrett Nash
I Hate U, I Love U (feat. Olivia O' Brien)
The Broken Hearts Club
Lights Down Low
Feelings Fade
Imagine If


I Hate U, I Love U (feat. Olivia O' Brien)
Length: 4:11
Release: 2016
Opening Lyrics:
Feeling used, but I'm still missing you
And I can't see the end of this
Just wanna feel your kiss against my lips
And now all this time is passing by
But I still can't seem to tell you why
It hurts me every time I see you
Realize how much I need you
I hate you, I love you
I hate that I love you
Don't want to, but I can't put nobody else above you
I hate you, I love you
I hate that I want you
You want her, you need her
And I'll never be her
The Broken Hearts Club
Length: 3:04
Release: 2019
Opening Lyrics:
I need emotion, Novocaine, I need a numbing of my brain
I need somethin' to take away the remains of your name
I need amnesia for a day and an umbrella for the rain
That hasn't gone away since you said you didn't need me
Lately been thinkin' maybe
There's a place we won't feel so crazy
Been in a hazy mid-morning daydream
I found a shady spot that they saved me
They said, "come be the newest member of the broken hearts club
We hate every little thing about the people that we love
We're the let-down, we're the lied-to, where the lost go and it finds you
Where the lonely make the lonely feel less lonely, and we're dyin' to
Invite you to stay, and take away the pain
'Cause misery loves company, so hey, what do you say?"
Lights Down Low
Length: 3:45
Release: 2016
Opening Lyrics:
Heaven only knows where you've been
But I don't really need to know
I know where you're gonna go
On my heart, where you're resting your head
And you just look so beautiful
It's like you were an angel
Can I stop the flow of time?
Can I swim in your divine?
'Cause I don't think I'd ever leave this place
Oh, turn the lights turn the lights down low
Yeah, now I'm feeling you breathing slow
'Cause, baby, we're just reckless kids
Trying to find an island in the flood
Oh, turn the lights, turn the lights down low, oh
Feelings Fade
Length: 4:00
Release: 2015
Opening Lyrics:
Feelings fade when people change
I stayed the same
You played your games
And now we're left with nothing
I'm not okay, but it's okay
Don't walk away
I'll take the blame
Before we're left with nothing
Don't know if I'll be fine without you
I hope I'll be alright without you
I'm tired of:
Fake people, fake smiles, fake hugs
Fake hope, fake friends, fake love
Cuz fake friends are a real waste of time
And fake love is real waste of life
Imagine If
Length: 3:17
Release:2019
Opening Lyrics:
Oh yeah
If I could go back
Just for a night
I would see the future
And I'd make it alright
Oh darling if life was a movie
I'd hit rewind
Imagine if I knew how to turn back time
Imagine if I never messed up
Imagine if we never even broke up
Imagine if I had the power to control the voices in my head
And I could tell them all to shut the fuck up
Garrett Nash : A Song List Worth Listening
I hope you enjoyed listening to Garrett Nash !
I undoubtedly knew that you'll love all five.
Share which song you liked the most in the Comments section below for others to try listening too.
More Music: Martin Garrix: Top 5 Songs
Support Garrett Nash: