Galantis: A Quick-Read Bio Revealed
Here's the bio, life, career, awards, facts, trivia, and favorites of Galantis. We would like to take you through the chapters in the life and career of one of the world's talented musicians. This is Australian Unwrapped's compilation of research about Galantis. Enjoy the journey!
Origin: Stockholm, Sweden
Genres: Electro house – Progressive house – Big room house – Future house – Deep house – Electropop
Members: Christian Karlsson – Linus Eklöw
This post contains some affiliate links. If you click through and make a purchase, I'll earn a commission at no additional cost to you.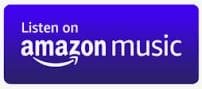 Early Start
The Swedish indie pop band Miike Snow and the producing team Bloodshy & Avant have worked with Christian Karlsson.
Linus Eklöw co-wrote and produced Charli XCX's "I Love It" for Icona Pop.
Ingrid, the Swedish artist collective and record label founded by Karlsson, is also one of his founding members.
In 2007, the two met accidentally at Karlsson's Robotberget studios in Stockholm and the two began playing songs and scraps of ideas in the studio together after that.

Career Journey
2013: They agreed on the composition "Smile" as their first work in music.
2014: The duo released their second single "You" with their debut self-titled EP Galantis.
2015: Galantis launched the single "Gold Dust" under Stereogum and topped Hype Machine's Popular Chart.
2016: The pair publicized the single "No Money", which became their first single to get on the US Billboard Hot 100. The standalone single "Make Me Feel" for the soundtrack to Netflix's original film, XOXO, came out.
2017: Galantis' second studio album entitled The Aviary, together with another single entitled "True Feeling".
2018: The single, "Spaceship" featuring Uffie was released to the public.
2019: "Bones" featuring OneRepublic came out as part of their third studio album Church.
2020: Galantis then collaborated with Pink Sweat$ and Ship Wrek on "Only a Fool", which came out and on the single "Pretty Please" with Jackson Wang of Got7.

Awards & Recognition
Grammy Awards nomination
International Dance Music Awards
MTV Europe Music Awards nomination
NRJ Music Awards nomination
MTV Europe Music Awards nomination
Brit Awards nomination
iHeartRadio Music Awards nomination
Grammis nomination

Fun Facts & Trivia
Karlsson co-wrote the Britney Spears single "Toxic", which eventually earned an Ivor Novello award (for songwriting and composition) and a Grammy for Best Dance Recording.
Style of Eye is Linus Eklöw's stage name.
Prince is their greatest musical inspiration.

Artist's Favorites
| | |
| --- | --- |
| Candy:  |  Skittles |
| Dessert:   | Coconut Cake |
| Fruit:   | Pineapple |

Australian Unwrapped's Chosen Song from Galantis:
No Money
Length: 3:11
Release: 2016
Opening Lyrics:
Sorry I ain't got no money I'm not trying to be funny
But I left it all at home today
You can call me what you wanna I ain't giving you a dollar
This time I ain't gonna run away
You might knock me down, you might knock me down
But I will get back up again
You can call it how you wanna I ain't giving you a dollar
This time I ain't gonna run away (run away, run away)
This time
This time
This time
This time I ain't gonna run, run, run, run…
Not this time
Not this time
Not this time
Not this time
Sorry I ain't got no money I'm not trying to be funny


More Songs to Listen to:
Closing page…
I hope you enjoyed knowing bits of the life of the music artist, Galantis!
We have lots to offer about him.
Click the link above for Galantis: Top 5 Songs to listen and relax or get on to the next artist whose life we are featuring next, Mike Perry.
Share which segment you liked the most in the Comments section below so others can check it out!
Return to: Pitbull: Bio, Life, Career, Awards, Facts, Trivia, Favorites
Next Bio: Mike Perry: Bio, Life, Career, Awards, Facts, Trivia, Favorites
Support Galantis: