Doing Whatever it Takes for Self Improvement – Day 8
Max Atlas Year of Change Day Eight
Trying to get back in shape is very much a personal effort, but you don't have to go about it completely alone. I hadn't really shared my journey with anyone up to this point, so I decided to talk about it with my coworkers in hopes of gaining their support. However, I was shocked to find that most of them doubted that I would have much success given my age and current position in life, calling my goals "unrealistic" and the regime a "fruitless endeavour". I was taken aback by how negative they were, and I wanted to make a snide remark in retaliation, but I decided against it.
To be honest, it felt pretty bad to have so many people inundating you with negativity. In fact, I even started to doubt myself for a while, and wondered if it really was possible for me to reach my goals. I eventually came to my senses and decided not to let other people's negative opinions of me get to my head. After all, I can't in any way control what they think, and I shouldn't let them prevent me from fulfilling my potential. Instead, I'll transform their negativity into motivation to work even harder.
Daily Image Year of Change Day Eight #YOC
Little disappointment after 7 days hard work not really seeing any change on the photos, but the scale don't lie. Onwards and upwards.
I picked up the intensity for today's workout, and made sure that I was extra disciplined with my diet throughout the day. I suppose there was a reason why I didn't say anything to my coworkers this morning: getting fit will be the perfect response to any of my doubters.


Day one week two and the more people doubt me, the more it drives me, as I have said tomorrow I will quit, but just not today.
Also See: Credit Intelligence Next Generation of BNPL Masterminded By King Jimmie Wong Ci1
Geo Life Shopping List Week Two
Here is the week two shopping list, remember this can be adjusted to your taste and beliefs if you are looking to follow this. The shopping list for me is about taking control and planning the year ahead rather than just going through life and following the motions.
For fruit, meats and vegetables treat the menu as interchangeable just it is very important to be aware of calories if weight loss is part of your plan. For me weight loss is a key benchmark along with fitting into my clothes better so really calories have to be taken into account.
Week 2
Geo Life Shopping List
Usual Herbs Spices
Left overs from Week One
Cottage Cheese
Eggs
Cream Cheese
Cheddar Cheese
Parmesan Cheese
Greek Yoghurt
Small Buttermilk
Corn Cob
Zucchini
Red Pepper / Capsicum
Green Pepper / Capsicum
Yellow Pepper / Capsicum
Fruit to Taste
Jalapeno
Cucumber
Red onions
Broccoli
Shredded Coconut
Tomatoes
Bulb Garlic
Root Ginger
Olives
Chia Seed
Coconut Milk
Pumpkin
Chickpeas
Potato
Cherry Tomato
Avocado
Snap Peas
Carrots
Cauliflower
Rainbow Trout
Chicken breasts
Snapper
Prawns
Tuna Steaks
Lamb Necks
Lean beef
Bran Flakes
Porridge
Shopping List for Week 2 Geo Diet
Also See: How to Get Fit and Stay Fit Before 40 – Day 5
Geo Life Meal Plan for Day Eight
Top Tip to keep the food budget lower opt for frozen berries, they have great nutritional value are easier to keep and when adding to food greatly enhance the flavour as opposed to manufactured sugars and syrups.
Geo Diet Day Eight Plan
Breakfast
Bran Flakes
Strawberries
Lunch
Tuna
Broccoli
Mixed Capsicums
Dinner
Mixed Salad Leaves
Chicken – 300 grams
Roasted Pumpkin
Onion
Supper
Greek Yogurt
Snack
Blueberry
Apple
Almonds
Daily Meal Plan Geo Lifestyle Day 8
Daily Planner of Geo Life Accountability Day 8
After my three days off, back to work today, honestly is really bloody hard working full time 40 hour + weeks and trying to lose weight and get fit. Sometimes I feel like the game is rigged, they give us just enough money to stop us quitting, keep us just about tired enough to drag down our motivation and have the conditions just about bearable enough you can find the bright side to the day. That aside I am seeing opportunities everywhere and using my new found enthusiasm to focus on tasks at hand, making the best of the situation and seeking satisfaction through doing my job well. Stuck in a government office all day so one day I get a pension and can retire, not anymore, I am now seeing myself as what good can I do for the allocation I have.
Accountability Calendar
Hourly Update
00:00
Sleep
.30
–
01:00
Sleep
.30
–
02:00
Sleep
.30
–
03:00
Sleep
.30
–
04:00
Sleep
.30
Woke for Pee
Thought about staying up
for 1 minute
05:00
Sleep
.30
05:30 Wake
Clothes ready to go
06:00
Walk 55 Minutes Moderate
Felt nice to be up and out
.30
Breakfast
Shower
07:00
Commute Listen to
guided meditation
.30
Light exercise car park
08:00
Work
.30
–
09:00
Work
.30
–
10:00
Work
.30
–
11:00
Work
.30
–
12:00
Work
.30
–
13:00
Work
.30
–
14:00
Work
.30
–
15:00
Break
10 Minute walk after the meal
.30
Work
16:00
Work
.30
–
17:00
Work
.30
–
18:00
Work – Start Commute Home 17:45
.30
Quick wash
Change of clothes
Fold Laundry from line
19:00
Swimming party for kids
needed to stay at help supervise
.30
Practiced being present
20:00
Eat evening meal
Tried to chat with family
TV ended up on
.30
–
21:00
Start Blog for today
.30
–
22:00
Bodyweight exercise
Feeling stronger
.30
Supper
Read about meditation
Tried very hard not check news
23:00
Trialed meditation
.30
Final blog checks and
house check + Packed lunch
24:00
Sleep
Geo Life Accountability Daily Planner – Day 8 Year of Change
Also See: 12 Month Body Transformation Max Atlas Day 3
Daily Exercise Planner Day 8 Geo Life Year of Change
I may have to try and get out of bed earlier in the morning as after a 10 hour day in the office I was exhausted to undertake the exercises took monumental will power and every part of me was saying chill out. I just did it and once started it felt good, (after about 10 minutes) but I had my music blasting so could get into the zone.
Ultimate Top 50 Workout Music Playlist
Type Of Exercise
Repetitions
Walking
55 Minutes Moderate
Crunches with twist
5 sets 20 reps
Bicycle crunches
5 sets of 45 secs
Plank
3 sets 1 min
Side plank
4 sets 1 min
(2 on each side)
7Kg Rice Sack Bench Press
(Used floor)
3 sets 5 reps
7Kg Rice Sack Bent-Over Row
3 sets 5 reps
7Kg Rice Sack One Arm Swing
3 sets 5 reps
7Kg Rice Sack Calf Raise
3 sets 5 reps
Day Eight Year Of Change Fit by 40 Exercises
Quote of the Day
Life is very short and anxious for those who forget the past, neglect the present, and fear the future.

Seneca
Day Eight of the Year of Change Wrap Up
Overall a great day, working with a bunch of middle-aged men who seem to have no plan, just meander through for the paycheck is tough in itself, yet somehow inspires me to do more. Its actually unexpected the resistance to change around me, and I will be downscaling my discussions about the change and internalizing my challenges. The exercise is brutal after a full day of work, glad I did it, but I will have to figure out a method for maybe doing the majority before work.
Regarding the food, I am finding it a little more expensive, however without any vices, alcohol and tobaccos plus eating out often its far cheaper and far better for my health. Day one week two Year of Change, I will take it as another win.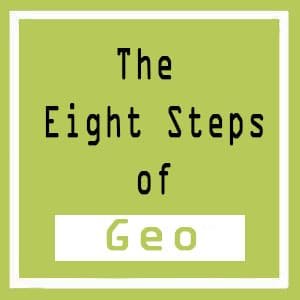 Tweet Me @maxatlasyoc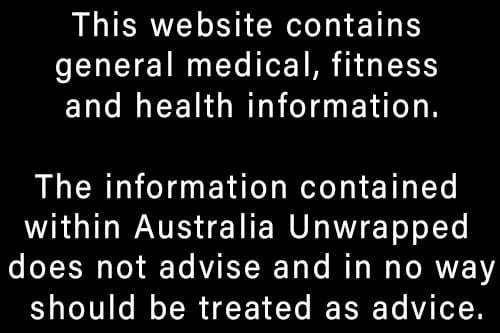 Also See: The Best 3 Companies To Invest In the ASX over the Next 12 Months(2021)