Fiverr is famous for bridging millions of freelancers and clients. Through this online market, buyers can specifically look for services that sellers provide. These include design, consultations, writing tasks, editing, and numerous gigs from different categories.
But the competition is steep on Fiverr. Sellers on the site need to convince clients to purchase, and the rating system can become a filter that is challenging to overcome. Because of this, some people ask if Fiverr does work. If you are asking the same question, the answer is yes. Fiverr truly works, and you can succeed as a freelancer on this site.
In this article, you will learn the advantages that Fiverr offers. Most importantly, you will discover the strategies and actions you can take to succeed on this site.
The Benefits of Using Fiverr
Working as a Fiverr freelancer will expand your knowledge. If you are a writer, this is especially for you. You will meet several customers who want you to write about a specific topic. For example, I wrote about asparagus recipes at one time. Then, I wrote about computer science after that. You might even craft love letters or movie reviews. In short, you will research a spectrum of fields and industries you may not have read about yet. Hence, Fiverr will let you work on an assortment of tasks and projects. It will also allow you to build a portfolio of projects that can complement your future job applications.
You can earn money on the site. Fiverr will provide you with a way to gain money. This site can help you connect to clients from different careers and locations, all while doing what you love and enjoy. It also allows you to market your gigs.
Fiverr is intuitive. You can learn and explore Fiverr's user interface and services almost instantly. If you have issues with the website, you can contact their staff and forums. You may also search for the solution on Google. Since millions have used and written about Fiverr, you may quickly find what to do with the problems you encounter on the site.
But Fiverr can become challenging. Unlike ride-sharing services, you will not randomly have customers at regular rates. Instead, clients get to choose the sellers they want to contact. To succeed, you must learn forming relationships with clients, work quickly, and satisfy their requirements by following their instructions. Also, patiently start as a freelancer here because it requires dedication and commitment.
Also See: Fact or Fiction Ghostwriting Service in Canberra
Six Ways to Succeed on Fiverr
Considering how challenging freelancing can be, you need to arm yourself with tools and strategies to reach your goals on Fiverr. If you do the following tips, you have a chance of getting noticed by clients and making a mark here.
1. Build up Your Fiverr Profile and Gig Marketing.
Make sure that you provide your credentials and skills on your profile. Since clients will assess what you can do before they even hire you, prove yourself to them. Statistics show that providing a video promotion will increase your hiring chances by 200%.
2. Apply Search Engine Optimization.
You can improve how you describe yourself and your gigs to make them appear more when clients search. To do this, make your title easy to read. Always use keywords in your description, but do not spam them, of course! If you do this proficiently, more clients may be able to reach your gig.
3. Give the Clients an Outstanding Customer Experience.
Fiverr tracks how quickly you respond to client messages as a metric for customer service. Hence, reply instantly when a buyer messages you. You can do this by installing the Fiverr phone app. It will allow you to send them updates or answer their questions whenever you have an Internet connection.
Upselling is also a handy strategy in the freelancing world. Offer extra details and features that clients would want to pay. Doing this will maximize your earnings above the original price of your gig.
4. Strive to Receive Five Stars.
Ratings will determine your success on Fiverr. These prove your reputation and excellence to potential clients. Furthermore, Fiverr will place you higher in search results if you have high ratings and positive comments from buyers.
As mentioned earlier, forming healthy relationships with your clients will motivate them to give you high ratings. Give them excellent services, stay friendly, and remain open to feedback. This way, you can expect their favorable feedback.
Also See: Blog Content Generation in Canberra
5. Ascend to Higher Levels and Ranks on Fiverr.
When you apply to become a freelancer on Fiverr, you will get called a new seller. It is the first level, and you should strive to progress in Fiverr's stages through the months ahead. You can do this by completing services before deadlines and getting rated positively by clients. Also, you must not have violations, warnings, and cancellations.
After two months, you have a chance to become a Level One freelancer. By this time, you should have already completed ten projects, gained over $400, and consistently kept total ratings above 4.7 stars. Your completion and delivery rates must also stay above 90% the whole time.
The Level Two ranking is for sellers who have finished 50 projects within three months. Other requirements include receiving at least $2000 in total and 4.7 stars consistently in the past two months.
The Top-Rated Seller rank is the most prestigious level for Fiverr freelancers. Aside from the customer support and gig number benefits, it also makes sellers far more appealing to clients.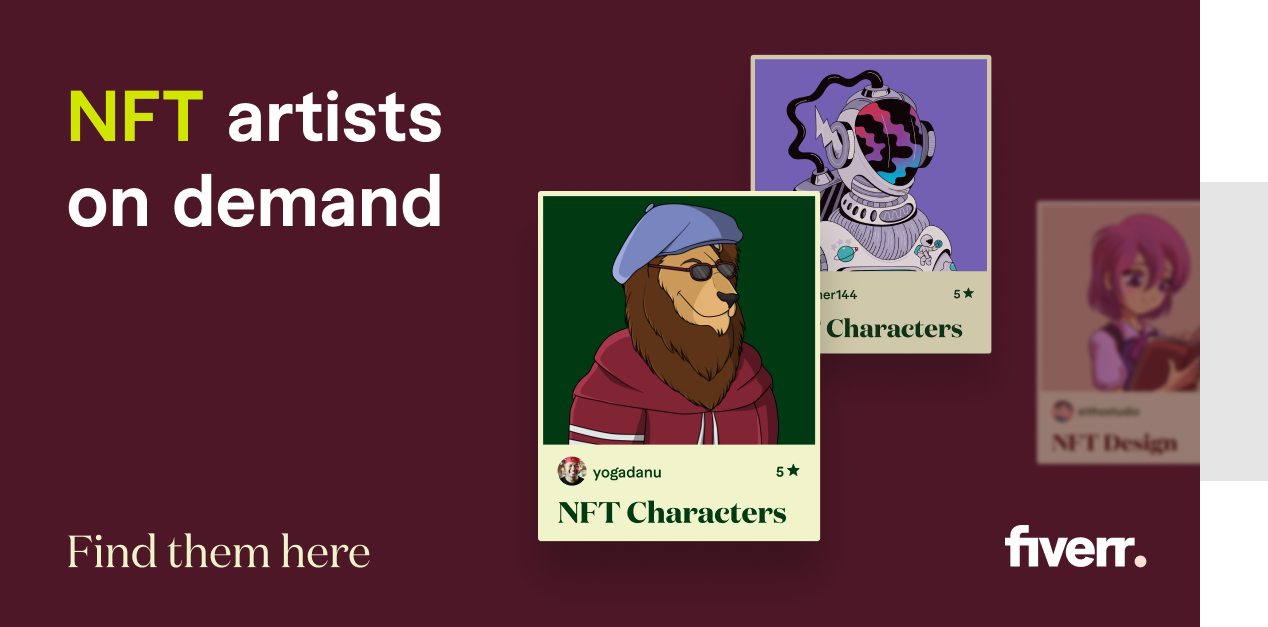 6. Provide Services Related to the Highest-Earning Categories.
The prices you can offer on Fiverr gigs depend on the demand and difficulty of the tasks. If you want to earn a lot and cater to more clients, strive to sell services related to the following categories:
The website development category can make you earn up to $2000. Here, you can either design or program an online service. Developing an online market site is especially expensive and in-demand on Fiverr.
Graphics design is one of the most popular categories on Fiverr, with over ten thousand related projects. Clients can pay you up to $1000 depending on the gig's difficulty.
Writing services, especially copywriting, pay well on the site. You may also edit short articles and digital books, depending on the clients' needs. They can pay you up to $2000 for the project.
Main Image Source: Pixabay
Also See: How to Make Money Doing Personal Stylists Gigs on Fiverr