Top 5 Tracks of Disturbed
We know how excited you are to be swept away by music through Disturbed's Top 5 Tracks. Australian Unwrapped would like to give you first a glimpse of the life of the artist. Enjoy reading and listening!
All about Disturbed 
Who are Disturbed: Vocalist David Draiman, guitarist/keyboardist Dan Donegan, bassist John Moyer, and drummer Mike Wengren composed the American heavy metal band Disturbed. Immortalized, their first album in four years, was released in August 2015. Disturbed: Live at Red Rocks was released in November 2016 and Music as a Weapon II was released in February 2004.
Origin: Chicago, Illinois, U.S.
Genres: Heavy metal – Hard rock – Alternative metal – Nu metal
This post contains some affiliate links. If you click through and make a purchase, I'll earn a commission at no additional cost to you.

At Loyola University Chicago, Raiman earned a triple major in Business Administration, Philosophy, and Political Science.
Prior to joining Disturbed, he considered attending law school but "couldn't cope with defending people I knew were guilty".
While in college, Draiman also worked as a phone salesman, a bank teller, and a nursery home administrator.


We freaking love music here at Unwrapped, and we adore Disturbed. In our humble opinion, here are the BEST FIVE SONGS by the legendary Disturbed (most liked, listened and downloaded songs) across the web!!!
Scroll for more!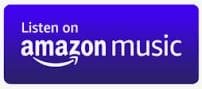 Five All-Time Best Songs of Disturbed
The Sound Of Silence
Down With The Sickness
Stricken
Indestructible
The Vengeful One


The Sound Of Silence
Length: 4:08
Release: 2015
Opening Lyrics:
Hello darkness, my old friend
I've come to talk with you again
Because a vision softly creeping
Left its seeds while I was sleeping
And the vision that was planted in my brain
Still remains
Within the sound of silence
In restless dreams, I walked alone
Narrow streets of cobblestone
'Neath the halo of a street lamp
I turned my collar to the cold and damp
When my eyes were stabbed by the flash of a neon light
That split the night
And touched the sound of silence
Down With The Sickness
Length: 4:39
Release: 2009
Opening Lyrics:
Can you feel that?
Ah, shit
Oh, ah, ah, ah, ah
Oh, ah, ah, ah, ah
oh, oh, oh, oh, oh, oh
Drowning deep in my sea of loathing
Broken your servant I kneel
(Will you give in to me?)
It seems what's left of my human side
Is slowly changing in me
(Will you give in to me?)
Looking at my own reflection
When suddenly it changes
Violently it changes (oh no)
There is no turning back now
You've woken up the demon in me
Stricken
Length: 4:05
Release: 2005
Opening Lyrics:
You walk on like a woman in suffering
Won't even bother now to tell me why
You come alone, letting all of us savor the moment
Leaving me broken another time
You come on like a bloodstained hurricane
Leave me alone, let me be this time
You carry on like a holy man pushing redemption
I don't want to mention, the reason I know
That I am stricken and can't let you go
When the heart is cold, there's no hope, and we know
That I am crippled by all that you've done
Into the abyss will I run
Indestructible
Length: 4:38
Release: 2008
Opening Lyrics:
Another mission
The powers have called me away
Another time
To carry the colors again
My motivation
An oath I've sworn to defend
To win the honor
Of coming back home again
No explanation
Will matter after we begin
Unlock the dark destroyer that's buried in me
My true vocation
And now my unfortunate friend
You will discover
A war you're unable to win
I'll have you know
That I've become
The Vengeful One
Length: 4:12
Release: 2015
Opening Lyrics:
He is observing the chaos, taking in the lack of raw humanity
It's as if the entire world's fallen in love with their insanity
Hear the innocent voices scream
As their tormentors laugh through all of it
No forgiveness from all I've seen
The degradation I cannot forget
So sleep soundly in your beds tonight
For judgement falls upon you at first light
I'm the hand of God
I'm the dark messiah
I'm the vengeful one
(Look inside and see what you're becoming)
In the blackest moment of a dying world
What have you become
(Look inside and see what you're becoming)
Disturbed : A Song List Worth Listening
I hope you enjoyed listening to Disturbed !
I undoubtedly knew that you'll love all five.
Share which song you liked the most in the Comments section below for others to try listening too.
More Music: 3 Doors Down: Top 5 Songs
Support Disturbed: