Choosing the perfect cheek blush shade can enhance your complexion and add a healthy, youthful glow to your overall makeup look. Here are some tips to help you find your ideal cheek blush shade:
1. Consider Your Skin Undertone
Determine your skin's undertone, which can be warm, cool, or neutral. This will guide you in selecting blush shades that complement your natural tones.
– If you have warm undertones (yellow or peachy), opt for blush shades with warm undertones like coral, peach, or golden bronze.
– If you have cool undertones (pink or blue), look for blush shades with cool undertones like rose, mauve, or soft pink.
– If you have neutral undertones (a mix of warm and cool), you can experiment with a wide range of blush shades, from warm to cool tones.
2. Consider Your Skin Tone
Along with undertones, your skin tone plays a role in choosing the right blush shade. Consider the depth of your skin tone, whether you have fair, medium, or deep skin.
– Fair Skin: Light pink, soft peach, and baby pink blush shades work well for fair skin tones. Avoid overly dark or intense colors that can look harsh.
– Medium Skin: Medium skin tones have more flexibility, and shades like rose, coral, and warm mauve tend to be flattering. Experiment with both warm and cool shades to find what suits you best.
– Deep Skin: Rich berry, deep plum, and vibrant shades like brick red or terracotta can complement deep skin tones. Avoid light, pastel shades that may not show up well on your skin.
3. Consider Your Preferred Makeup Look
Think about the overall makeup look you want to achieve. If you prefer a natural, subtle look, opt for sheer or buildable blush shades that provide a hint of color. For a bolder or more dramatic look, go for intense or highly pigmented blush shades that can be layered for intensity.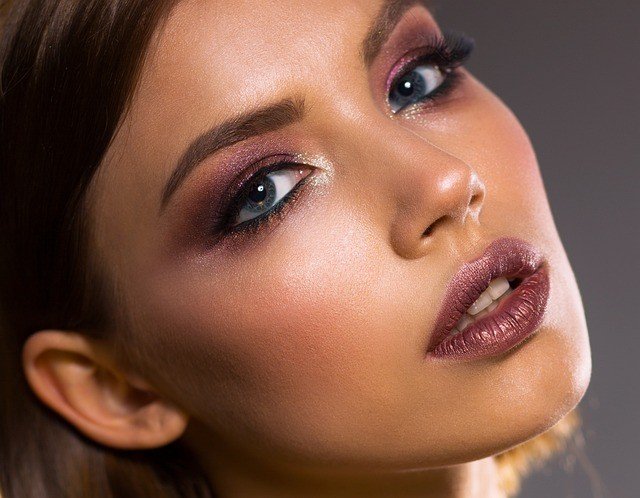 4. Test and Experiment
When selecting a cheek blush, it's important to test and experiment with different shades to see how they look on your skin. Visit a makeup counter or store where you can swatch different shades on your hand or try them on your cheeks. Natural light is the best for assessing the true color on your skin.
5. Consider Your Lipstick and Overall Makeup
To achieve a harmonious and balanced look, consider coordinating your blush shade with your lipstick or other makeup elements. For example, if you're wearing a warm-toned lipstick, choose a blush shade that complements it.
Remember, personal preference and individual features also play a role in selecting your ideal cheek blush shade. Trust your instincts and choose a shade that makes you feel confident and beautiful.