Coldplay: A Quick-Read Bio Revealed
Here's the bio, life, career, awards, facts, trivia, and favorites of Coldplay. We would like to take you through the chapters in the life and career of one of the world's talented musicians. This is Australian Unwrapped's compilation of research about Coldplay. Enjoy the journey!
Also known as: Big Fat Noises (1997)  – Starfish (1998) – Los Unidades (2018)
Origin: London, England
Genres: Alternative rock – Pop rock – Post-Britpop – Pop – Soft rock
This post contains some affiliate links. If you click through and make a purchase, I'll earn a commission at no additional cost to you.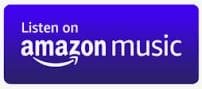 Early Start
Jonny Buckland and Chris Martin met during University College London's orientation week. As a result of their planning, Pectoralz formed the following year.
Big Fat Noises was formed when Guy Berryman joined the group. A few days after becoming a member, Will Champion quickly renamed the group Starfish when he scheduled the band's debut live performance at The Laurel Tree in 1998.
Later, Tim Crompton, a local student who had been using the name for his own band, suggested Coldplay as the band's name.

Career Journey
2000: Parachutes was released by Coldplay under their record label, Parlophone.
2001: Coldplay began recording their second album, A Rush of Blood to the Head, with Ken Nelson once again producing.
2006: Coldplay resumed music work on their fourth studio album, Viva la Vida or Death and All His Friends.
2008: "Violet Hill" was confirmed as the first single for this year.
2011: "Paradise", the band's second single from the upcoming album Mylo Xyloto, was released.
2012: The music video for Coldplay's song "Hurts Like Heaven" was released.
2013: Coldplay released the track "Atlas", which was featured on the soundtrack to the film The Hunger Games: Catching Fire.
2014: Ghost Stories, which was the band's sixth album, was released.
2017: They released a long-awaited and teased collaboration track with EDM duo The Chainsmokers called "Something Just Like This" which made it to UK Singles Chart second highest spot and on the US Billboard Hot 100 Top 3.
2021: Coldplay announced the release of their new single "Higher Power" in May, to be accompanied by a live video stream from the International Space Station.

Awards & Recognition
won one American Music Award
seven Billboard Music Awards
seven MTV Video Music Awards
three Juno Awards
two silver prizes at the Cannes Lions International Festival of Creativity
established 10 Guinness World Records, currently holding six of them

Fun Facts & Trivia
The band was first named Pectoralz.
Chris Martin who is the lead singer can sing backwards!
They don't eat meat on Mondays because they are a huge supporter of Meat Free Monday food campaign.

Artist's Favorites
                        Chris Martin
Hobby: 
Listening To Music
Actress: 
Simon Pigg
Singer: 
Morten Harket, Richard Ashcroft
Food: 
Chicken And Dumpling
Color: 
Blue

Australian Unwrapped's Chosen Song from Coldplay:
Something Just Like This
Length: 4:07
Release: 2017
Opening Lyrics:
I've been reading books of old
The legends and the myths
Achilles and his gold
Hercules and his gifts
Spiderman's control
And Batman with his fists
And clearly I don't see myself upon that list
But she said, "Where'd you wanna go?
How much you wanna risk?
I'm not looking for somebody
With some superhuman gifts
Some superhero
Some fairytale bliss
Just something I can turn to
Somebody I can kiss
I want something just like this"


More Songs to Listen to:
Closing page…
I hope you enjoyed knowing bits of the life of the music artist, Coldplay!
We have lots to offer about him.
Click the link above for Coldplay: Top 5 Songs to listen and relax or get on to the next artist whose life we are featuring next, Lady Gaga.
Share which segment you liked the most in the Comments section below so others can check it out!
Return to: Dua Lipa: Bio, Life, Career, Awards, Facts, Trivia, Favorites
Next Bio: Lady Gaga: Bio, Life, Career, Awards, Facts, Trivia, Favorites
Support Coldplay: