Top 5 Tracks of Becky G
We know how excited you are to be swept away by music through Becky G's Top 5 Tracks. Australian Unwrapped would like to give you first a glimpse of the life of the artist. Enjoy reading and listening!
All about Becky G 
Who is Becky G: Rebbeca Marie Gomez is popularly known as Becky G, is an American singer and actress. Her official debut single, "Becky from the Block" (2013), received a positive reception upon its release. She released her debut extended play, Play It Again (2013), later that same year. Her second single, "Can't Get Enough" (2014), featured guest vocals from Pitbull and made it to top the Latin Rhythm Airplay chart in the United States.
Full Name: Rebbeca Marie Gomez
Born: March 2, 1997
Origin: Inglewood, California, U.S
Other names: Becky Gomez
Genres: Hip hop – R&B – Pop – Reggaeton – Latin dance – Pop – Pop rap
Zodiac: Pisces
This post contains some affiliate links. If you click through and make a purchase, I'll earn a commission at no additional cost to you.

Financial difficulties forced her family to move into the converted garage of her grandparents' house when she was nine years old.
In order to help support her family, Gomez began doing part-time jobs, such as voice-over work and commercials
She loves to eat sour things and eats lemons on their own as a snack! 


We freaking love music here at Unwrapped, and we adore Becky G. In our humble opinion, here are the BEST FIVE SONGS by the legendary Becky G (most liked, listened and downloaded songs) across the web!!!
Scroll for more!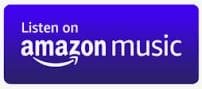 Five All-Time Best Songs of Becky G
Sin Pijama
Shower
Mayores
Cuando Te Besé
Bubalu


Sin Pijama
Length: 3:10
Release: 2018
Opening Lyrics:
Solo, solito en la habitación
Busca, que busca de mi calor, uoh-oh, no-no
Quieres remedio pa' tu dolor
Nadie te lo hace mejor que yo, uoh-oh, no-no
Que no se te apague la situación
Tú sabes que yo no te dejo plantao'
Calmao', que yo voy en camino, amor
Calmao', que yo quiero contigo
Si tú me llamas
Nos vamo' pa' tu casa
Nos quedamo' en la cama
Sin pijama, sin pijama
Shower
Length: 3:26
Release: 2014
Opening Lyrics:
I don't know, it's just something about ya (woo)
Got me feeling like I can't be without ya (woo)
Anytime someone mention your name (woo)
I be feeling as if I'm around ya (woo)
Ain't no words to describe you, baby (woo)
All I know is that you take me high (woo)
Can you tell that you drive me crazy? (Woo)
'Cause I can't get you out my mind
Think of you when I'm goin' to bed
When I wake up, think of you again
You were my homie, lover and friend
Exactly why
You light me up inside
Like the fourth of July
Whenever you're around
I always seem to smile
Mayores
Length: 3:23
Release: 2017
Opening Lyrics:
A mí me gusta que me traten como dama
Aunque de eso se me olvide cuando estamos en la cama
A mí me gusta que me digan poesía
Al oído por la noche cuando hacemos groserías
Me gusta un caballero
Que sea interesante
Que sea un buen amigo
Pero más un buen amante
¿Qué importa unos años de más?
A mí me gustan mayores
De esos que llaman señores
De los que te abren la puerta
Y te mandan flores
Cuando Te Besé
Length: 4:16
Release: 2018
Opening Lyrics:
Y cuando te vi
Supe que no eras para mí
Seguro tenías alguien que no lo ibas a dejar ir
Pero cuando te vi
Te juro que me decidí
A acercarme y decirte que cuando te besé, yeah
Sentí que toqué el cielo, uh-oh, oh-oh
Y no me equivoqué, no-no-no, no-no-no
Porque lo haría de nuevo, ay de nuevo, ay de nuevo
Y cuando te besé, yeah
Sentí que toqué el cielo, oh-oh
Y no me equivoqué, no-no-no, no-no-no
Porque lo haría de nuevo, de nuevo y de nuevo
Bubalu
Length: 3:48
Release: 2018
Opening Lyrics:
Desde que te vi
Supe que eras para mí
Ahora mírate aquí
Tu corazón late por mí
Pero no te supe valorar
Bebé te hice mal
Me tienes aquí, hablando conmigo mismo en el espejo (Espejo)
Preguntándome por qué yo te siento lejos (Lejos)
Mira lo que se construyó de un simple deseo
Pero si es pa' ti, todo murió (Anuel)
Déjame entrar como antes (Yeah)
Cuando tú y yo, éramos amantes
Becky G : A Song List Worth Listening
I hope you enjoyed listening to Becky G !
I undoubtedly knew that you'll love all five.
Share which song you liked the most in the Comments section below for others to try listening too.
More Music: Kodak Black: Top 5 Songs
Support Becky G: