Bastille: A Quick-Read Bio Revealed
Here's the bio, life, career, awards, facts, trivia, and favorites of Bastille. We would like to take you through the chapters in the life and career of one of the world's talented musicians. This is Australian Unwrapped's compilation of research about Bastille. Enjoy the journey!
Origin: London, England
Genres: Indie pop – Pop rock – Synth-pop – Electropop – Alternative rock
Members: Dan Smith – Kyle Simmons – Will Farquarson – Chris "Woody" Wood
This post contains some affiliate links. If you click through and make a purchase, I'll earn a commission at no additional cost to you.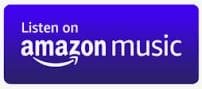 Early Start
A limited edition 7″ single featuring two tracks by the band was released in July 2010 called "Flaws" and "Icarus".
Their debut album was released through London-based independent record label Young & Lost Club.
Alex Baker, presenter of Kerrang!'s unsigned/independent artists radio show, received one of their albums.

Career Journey
2012: The band's official single was released which was entitled "Overjoyed" under Virgin Records. Their debut studio album, Bad Blood, has the eponymous track, "Bad Blood".
2013: Bastille launched their fourth single to be taken from Bad Blood, "Pompeii" which made it to the number two spot in the United Kingdom and number five in the US.
2014: They also wrote and recorded the song "The Driver" for the re-score of the film Drive that was also featured on the mixtape. VS. (Other People's Heartache, Pt.III).
2015: The band released an independent single called "Hangin'".
2016: They debuted the song entitled "The Currents" and the album to be Wild World.
2019: Their third studio album was released called Doom Days. Their third single from the album, "Joy", was premiered on Scott Mills' show on BBC Radio 1. "Those Nights" was premiered on Beats 1 with Zane Lowe which was their fourth single.
2021: They launched the ReOrchestrated version of their song "Warmth" from their second album Wild World as an Amazon Music exclusive.

Awards & Recognition
American Music Awards (3 nominations)
APRA Music Awards (2 nominations)
won 2 ASCAP Awards
won 4 ASCAP London Music Awards
Billboard Music Awards (5 nominations)
won BMI London Awards
won BMI Pop Awards
Brit Awards (1 award out of 6 nominations)
ECHO Awards nomination
Grammy Awards nomination
and many more

Fun Facts & Trivia
The band name came from Bastille Day (July 14) which kickstarted the French Revolution. Same day as Dan's birthday!
The band loves pool floats!
They had the same track entitled 'Bad Blood' in 2013 before Taylor Swift's Bad Blood.

Australian Unwrapped's Chosen Song from Bastille:
Happier
Length: 3:34
Release: 2018
Opening Lyrics:
Lately, I've been, I've been thinking
I want you to be happier, I want you to be happier
When the morning comes
When we see what we've become
In the cold light of day we're a flame in the wind
Not the fire that we've begun
Every argument, every word we can't take back
'Cause with the all that has happened
I think that we both know the way that this story ends
Then only for a minute
I want to change my mind
'Cause this just don't feel right to me
I wanna raise your spirits
I want to see you smile but
Know that means I'll have to leave


More Songs to Listen to:
Closing page…
I hope you enjoyed knowing bits of the life of the music artist, Bastille!
We have lots to offer about him.
Click the link above for Bastille: Top 5 Songs to listen and relax or get on to the next artist whose life we are featuring next, Lilly Wood and The Prick.
Share which segment you liked the most in the Comments section below so others can check it out!
Return to: Katy Perry: Bio, Life, Career, Awards, Facts, Trivia, Favorites
Next Bio: Lilly Wood and The Prick: Bio, Life, Career, Awards, Facts, Trivia, Favorites
Support Bastille: