Top 5 Tracks of Avril Lavigne
We know how excited you are to be swept away by music through Avril Lavigne's Top 5 Tracks. Australian Unwrapped would like to give you first a glimpse of the life of the artist. Enjoy reading and listening!
All about Avril Lavigne 
Who is Avril Lavigne: Avril Ramona Lavigne's debut album, Let Go (2002), is her best-selling album of the 21st century performed by an artist of Canadian descent. Her singles "Complicated" and "Sk8er Boi" emphasized a skate punk persona and earned her the title "Pop Punk Queen". Under My Skin (2004) became Lavigne's first album to reach the top of the Billboard 200 chart in the United States which was her second successful album.
Full Name: Avril Ramona Lavigne
Born: September 27, 1984
Origin: Belleville, Ontario, Canada
Genres: Pop punk – Pop rock – Alternative rock – Post-grunge
Zodiac: Libra
This post contains some affiliate links. If you click through and make a purchase, I'll earn a commission at no additional cost to you.

Nirvana is her favorite band.
Avril loves pizza!
She's into chick flicks.


We freaking love music here at Unwrapped, and we adore Avril Lavigne. In our humble opinion, here are the BEST FIVE SONGS by the legendary Avril Lavigne (most liked, listened and downloaded songs) across the web!!!
Scroll for more!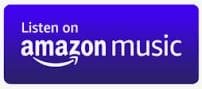 Five All-Time Best Songs of Avril Lavigne
Complicated
Sk8er Boi
Girlfriend
What The Hell
I'm With You


Complicated
Length: 4:04
Release: 2002
Opening Lyrics:
Uh huh, life's like this
Uh huh, uh huh, that's the way it is
'Cause life's like this
Uh huh, uh huh, that's the way it is
Chill out, what ya yellin' for?
Lay back, it's all been done before
And if, you could only let it be, you will see
I like you the way you are
When we're driving in your car
And you're talking to me one on one, but you become
Somebody else
'Round everyone else
You're watching your back
Like you can't relax
You try to be cool
You look like a fool to me
Tell me
Sk8er Boi
Length: 3:24
Release: 2002
Opening Lyrics:
He was a boy
She was a girl
Can I make it any more obvious?
He was a punk
She did ballet
What more can I say?
He wanted her
She'd never tell
Secretly she wanted him as well
But all of her friends
Stuck up their nose
They had a problem with his baggy clothes
He was a skater boy
She said, "See you later, boy"
He wasn't good enough for her
She had a pretty face
But her head was up in space
She needed to come back down to earth
Girlfriend
Length: 3:36
Release: 2007
Opening Lyrics:
Hey! Hey! You! You!
I don't like your girlfriend!
No way! No way!
I think you need a new one
Hey! Hey! You! You!
I could be your girlfriend
Hey! Hey! You! You!
I know that you like me
No way! No way!
You know it's not a secret
Hey! Hey! You! You!
I want to be your girlfriend
You're so fine
I want you mine
You're so delicious
I think about you all the time
You're so addictive
What The Hell
Length: 3:40
Release: 2011
Opening Lyrics:
You say that I'm messing with your head
All 'cause I was making out with your friend
Love hurts whether it's right or wrong
I can't stop 'cause I'm having too much fun
You're on your knees
Begging, "Please, stay with me"
But, honestly I just need to be a little crazy
All my life I've been good
But now I'm thinking, "What the hell"
All I want is to mess around
And I don't really care about
If you love me, if you hate me
You can't save me, baby, baby
All my life I've been good
But, now what the hell
What? What? What? What the hell?
I'm With You
Length: 3:43
Release: 2002
Opening Lyrics:
I'm standing on a bridge
I'm waitin' in the dark
I thought that you'd be here by now
There's nothing but the rain
No footsteps on the ground
I'm listening but there's no sound
Isn't anyone tryin' to find me?
Won't somebody come take me home?
It's a damn cold night
Trying to figure out this life
Won't you take me by the hand?
Take me somewhere new
I don't know who you are
But I, I'm with you
I'm with you
I'm looking for a place
I'm searching for a face
Is anybody here I know
Avril Lavigne : A Song List Worth Listening
I hope you enjoyed listening to Avril Lavigne !
I undoubtedly knew that you'll love all five.
Share which song you liked the most in the Comments section below for others to try listening too.
More Music: Jimmy Eat World: Top 5 Songs
Support Avril Lavigne: