Top 5 Tracks of Ariana Grande
We know how excited you are to be swept away by music through Ariana Grande's Top 5 Tracks. Australian Unwrapped would like to give you first a glimpse of the life of the artist. Enjoy reading and listening!
All about Ariana Grande 
Who is Ariana Grande: Ariana Grande-Butera began her music career at age 15. She made a name for playing the role in Sam & Cat (2013–2014) and of Cat Valentine in the Nickelodeon television series Victorious (2010–2013). Yours Truly which was released in 2013 aced US Billboard 200. Her single "The Way" made it to the top ten of the US Billboard Hot 100.
Full Name: Ariana Grande-Butera
Born: June 26, 1993
Origin: Boca Raton, Florida, U.S.
Genres: Pop – R&B
Zodiac: Cancer
This post contains some affiliate links. If you click through and make a purchase, I'll earn a commission at no additional cost to you.

Ariana is allergic to cats but it is ok for her to take on cat roles.
She has 9 dogs.
Cloud Macchiato is the Starbucks drink that is made for Ariana which was inspired by her love for clouds.


We freaking love music here at Unwrapped, and we adore Ariana Grande. In our humble opinion, here are the BEST FIVE SONGS by the legendary Ariana Grande (most liked, listened and downloaded songs) across the web!!!
Scroll for more!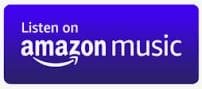 Five All-Time Best Songs of Ariana Grande
7 rings
thank u, next
Bang Bang
positions
One Last Time


7 rings
Length: 2:58
Release: 2019
Opening Lyrics:
Yeah, breakfast at Tiffany's and bottles of bubbles
Girls with tattoos who like getting in trouble
Lashes and diamonds, ATM machines
Buy myself all of my favorite things (yeah)
Been through some bad shit, I should be a sad bitch
Who woulda thought it'd turn me to a savage?
Rather be tied up with calls and not strings
Write my own checks like I write what I sing, yeah (yeah)
My wrist, stop watchin', my neck is flossy
Make big deposits, my gloss is poppin'
You like my hair? Gee, thanks, just bought it
I see it, I like it, I want it, I got it (yeah)
Thank U, Next
Length: 3:27
Release: 2018
Opening Lyrics:
Thought I'd end up with Sean
But he wasn't a match
Wrote some songs about Ricky
Now I listen and laugh
Even almost got married
And for Pete, I'm so thankful
Wish I could say "thank you" to Malcolm
'Cause he was an angel
One taught me love
One taught me patience
And one taught me pain
Now, I'm so amazing
Say I've loved and I've lost
But that's not what I see
So, look what I got
Look at what you taught me
And for that, I say
Bang Bang
Length: 3:19
Release: 2014
Opening Lyrics:
She got a body like an hourglass
But I can give it to you all the time
She got a booty like a Cadillac
But I can send you into overdrive, oh
You've been waiting for that
Step on up, swing your bat
See, anybody could be bad to you
You need a good girl to blow your mind, yeah
Bang-bang into the room (I know you want it)
Bang-bang all over you (I'll let you have it)
Just wait a minute, let me take you there (ah)
And wait a minute 'til you (ah, hey!)
positions
Length: 2:52
Release: 2020
Opening Lyrics:
Heaven sent you to me
I'm just hopin' I don't repeat history
Boy, I'm tryna meet your mama on a Sunday
Then make a lotta love on a Monday (ah-ah)
Never need no (no), no one else, babe
'Cause I'll be
Switchin' the positions for you
Cookin' in the kitchen and I'm in the bedroom
I'm in the Olympics, way I'm jumpin' through hoops
Know my love infinite, nothin' I wouldn't do
That I won't do, switchin' for you
Perfect, perfect
You're too good to be true (you're too good to be true)
But I get tired of runnin'
Fuck it, now I'm runnin' with you (wit' you)
One Last Time
Length: 3:17
Release: 2015
Opening Lyrics:
I was a liar
I gave in to the fire
I know I should've fought it
At least I'm bein' honest
Feel like a failure
'Cause I know that I failed you
I should've done you better
'Cause you don't want a liar
And I know, and I know, and I know she gives you everything
But boy, I couldn't give it to you
And I know, and I know, and I know that you got everything
But I got nothin' here without you
So one last time
I need to be the one who takes you home
One more time
I promise after that, I'll let you go
Baby, I don't care if you got her in your heart
All I really care is you wake up in my arms
One last time
I need to be the one who takes you home
Ariana Grande : A Song List Worth Listening
I hope you enjoyed listening to Ariana Grande !
I undoubtedly knew that you'll love all five.
Share which song you liked the most in the Comments section below for others to try listening too.
More Music: John Legend: Top 5 Songs
Support Ariana Grande: