Top Ten Free Royalty Free Stock Photos – Amazing Photo's No Usage Restrictions and Free.
Top Ten Free Royalty Free Stock Photos – Hitting your head looking for amazing photographs for any use? Within this article, we will explore ten amazing images from around the internet that you can use for free. The world is changing and so is the photography business, many individuals are willing to give away their creations for your enjoyment.
To ensure your website, book, creation shines amazing photography is essential, it can, however, be very expensive. However thanks to a number of websites this is no longer the case, groundbreaking websites like:
Above named sited enable downloads of pictures that many could only dream of buying in the open market.  Top Ten Free Royalty Free Stock photos will be explored, of note the above-mentioned sites are public domain.  Therefore being public domain have the lease possible restrictions on their contributor's artworks. Lets now take a look at Top Ten Free Royalty Free Stock Photo's available for any use.
No 1 – Top Ten Free Royalty Free Stock Photos
Photograph of an isolated tree near the water exudes tranquillity, you can use this photo for so many different applications it really is a classic. A glance at the photo you can for a moment be in heaven. Obvious heavy photoshopping but done in a way not to detract from the message it's trying to portray.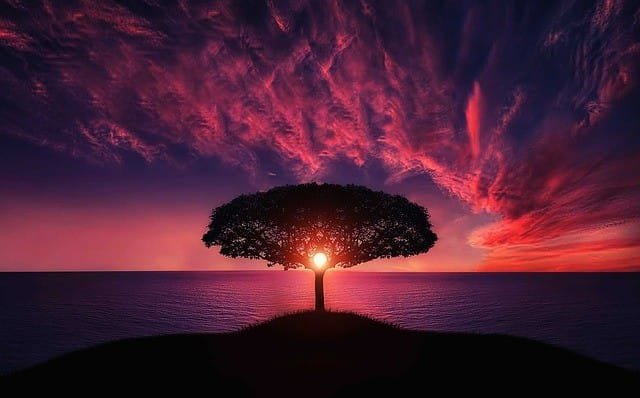 No. 2 – Top Ten Free Royalty Free Stock Photos
The lush green field captured in this next image, along with the sun rays and the cliffs are screening a fresh spring morning. This image brings hope, dawn of a new day, things will get better. By capturing the positive emotions elicited by nature the photographer has provided a real treat for the end user.
N0. 3 – Top Ten Free Royalty Free Stock Photos
Sydney just is awash with class, the image was taken at night on a long exposure of the Sydney Opera House. Capturing the lighting and reflection in Darling Harbor makes the iconic landmark stand out loud and proud. Furthermore, the hint of the Sydney Harbor Bridge adds tremendous value to the image, make this your wallpaper and dream big.
Photographs that have taken a significant amount of work to achieve are always in hard demand. Himalaya's offer some of the most beautiful landmarks in the world, this photo of the summit get a huge thumbs up for both effort and clarity of the shot. Aiming high then choose this Ama-Dablam scenic Free Royalty Free Stock Photo to make your point.
No. 4 Top Ten Free Royalty Free Stock Photos
This yellow and red sky sets the scene for any backdrop, the dramatic and natural colors with the silhouetted trees in the foreground make for a dramatic image.  Multiple uses, however idea to highlight a change or mystery, end of a one day or the start of the next.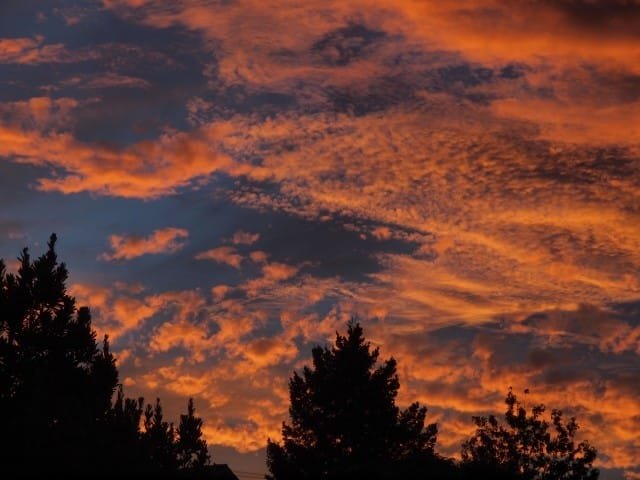 No. 5 Top Ten Free Royalty Free Stock Photos
Purple pollen and selective focus make this image a real treat. The stamen's of the flowers selectively in focus makes this an all occasion photographs. Potential uses could include, health, beauty, perfumes along with health spa style promotion. Clear crisp and definitive focus make this a must-have free stock photo.
No. 6 Top Ten Free Royalty Free Stock Photos
Sparkling eyes with mixed and beautiful colours, unblemished skin and attractive facial features.  The image has clearly had significant post-production editing, however, the universal appeal, lack of identifiable features and the attractiveness make this image a perfect fit for multiple applications.  Particularly attractive is the green and blue combination which adds a unique touch to a great photo.
No. 7 Top Ten Free Royalty Free Stock Photos
Ocean and surfing with a ripper wave what more could you want? Adrenaline plenty with this unbelievably well-choreographed photo, with minimal post-production editing and classic right place, right time. The photographer has achieved a near-perfect surf shot that could be enviably applied to any surf competition on the world.
No. 8 Top Ten Free Royalty Free Stock Photos
Stuff that dreams are made of, feel the adventure. Hot air balloon over water sailing away into the night sky, the road to nowhere or possibly going places. Usage for this image could include kids bedroom products, dream ideas and escapism. The image if a Photoshop masterclass and due to this while spectacular has fallen down the list of Top Ten Free Royalty Free Stock Photos.
No. 9 Top Ten Free Royalty Free Stock Photos
A white cliff facing out t to the sea, with zero editings. Space to the left of the cliff is calling out for a message, some text maybe to a friend or loved one. The image would also make a great greeting or commiseration card. The high resolution also shows two canoeists busy working away to what all intents and purposes could be the end of the world. Nature in its majesty and a multi-use image scores this gem ninth spot.
No. 10 Top Ten Free Royalty Free Stock Photos
With a beautiful sunset and the ocean rolling over the rocks like smoke, this photographer has set the bar. With the rolling ocean uses and warm glow of the sun, a tremendous amount of scenes can be set with the image. Certainly an opportunity to enhance your blog, webpage or even coffee mug.
This sums up Top Ten Free Royalty Free Stock Photos from around the web. I hear you that there may be better photos out there, but let's not forget these are free and do not have any restrictive licence attached. Applications for these images are endless and the selflessness of the photographer must be appreciated, now remember to buy them a cup of tea or a cold beer through the donations button.
Also See : Health Benefits of Walking vs Running