Autumn is a delightful time to visit Australian wineries, with the cooler weather and picturesque vineyard landscapes. Here are five charming wineries worth visiting during this season:
1. Yarra Yering – Yarra Valley, Victoria:
Yarra Yering is one of the oldest and most renowned wineries in the Yarra Valley. It offers an intimate and rustic setting, nestled amidst breathtaking scenery. The winery is famous for its Bordeaux-style blends and Shiraz. Enjoy a leisurely wine tasting while taking in the stunning autumnal colors of the surrounding vineyards.
2. d'Arenberg – McLaren Vale, South Australia:
d'Arenberg is a family-owned winery that combines tradition with innovation. It's known for producing a wide range of wines, including Shiraz and Grenache. The winery's unique Cube building is a fascinating architectural masterpiece that provides panoramic views of the vineyards and the surrounding region.
3. Josef Chromy Wines – Northern Tasmania:
Located near Launceston, Josef Chromy Wines is set in a charming estate with beautiful gardens and a picturesque lake. The winery specializes in cool-climate wines, including Pinot Noir, Chardonnay, and sparkling wines. Visitors can savor delicious wines and indulge in gourmet meals at the winery's excellent restaurant.
4. Vasse Felix – Margaret River, Western Australia:
Vasse Felix is Margaret River's founding winery and a pioneer of the region's premium wine production. The estate boasts stunning views of the vineyards and offers a modern and stylish cellar door experience. Their Cabernet Sauvignon and Chardonnay are highly regarded.
5. Pizzini Wines – King Valley, Victoria:
Pizzini Wines is a family-owned winery in the picturesque King Valley, known for its Italian varietals and warm hospitality. This is the place to enjoy Sangiovese, Nebbiolo, and other delightful Italian-style wines. The winery's rustic cellar door and Italian-inspired café provide a cozy and welcoming ambiance.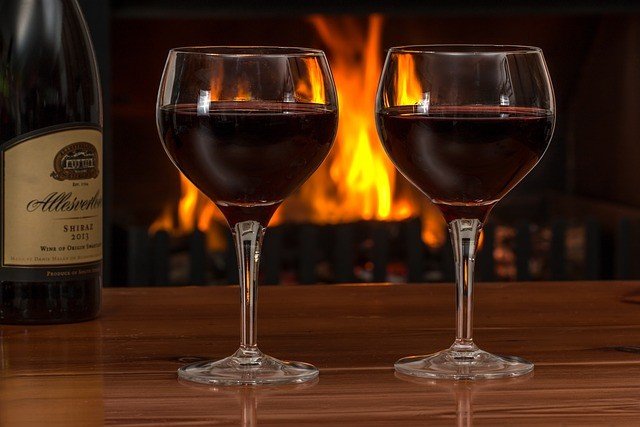 When visiting these wineries, take the time to explore the vineyards, chat with the passionate winemakers, and sample the diverse range of wines on offer. Autumn in Australia's wine regions brings a special charm with colorful foliage, making it an ideal season for wine enthusiasts and nature lovers alike.