2 Month Body Transformation Male Plan – Day 15
Max Atlas Year of Change Day Fifteen
I started today with another early morning workout, and I'm happy to say that I was a bit less tired than last time. Maybe I'm getting used to this new routine, or maybe my cardio is just improving; either way, it's great to have this much energy in the morning. Starting your day off with a challenge makes the rest of the day feel like a breeze.
I went for a nice walk through town in the afternoon before my commute home, and I noticed that a couple of restaurants were offering free samples outside. The food looked delicious (albeit very unhealthy), and the lady serving the food was practically begging me to take some, but I declined, stating that I was on a strict diet. She commended me for being so disciplined, and it felt really good to be acknowledged in this way. Still, some part of me is kicking myself for passing up on free food.
Also See: Ten Delicious Homemade Protein Shakes To Kickstart Your Workout
Daily Image Year of Change Day 15 #YOC
Day 1 of week three now on the year of change and I am really finding a difference in my clothes fit, certainly the new stuff I purchased due to my enhanced size. The disappointment I felt yesterday of only losing 400 grams is reduced after a good night sleep.


I'm still struggling to get used to the second workout of the day, but that comes with the territory of pushing your limits. I make sure to hydrate throughout the day in preparation, and I also take it easy when I'm not off running errands and the like. I'm sure that eventually, I'll be able to handle two workouts a day without a problem.
As I was finishing up for the day, my kids asked if they could exercise with me sometimes. Spending time with my kids is always nice, but I'd like to keep my exercise quick and focused, so I told them they'd have to wait until they were old and out of shape like me.
Also See: Health Benefits of Green Tea
Geo Life Shopping List Week Three
Week three shopping list will include the ingredients for a few of my new protein shake recipes and I will be doing a meal replacement with a protein shake probably breakfast. I am finding fresh vegetables I am having to go to the shops twice per week where I usually went once, but saving time as used to eat out a lot more.
Geo Life Shopping List Week Three
Usual Herbs Spices Left over from previous weeks
Eggs
Cottage Cheese
Frozen Fruit: Strawberries
Raspberries
Blueberries
Blackberries
Lemon
Lime
Fresh Fruit To Taste
Vanilla Extract
Salmon
Filling Of Your Choice (Grated Cheese,
Brie, Feta,
Olives, Minced Garlic,
Basil, Chopped Tomatoes
Mixed Salad
Cauliflower
Onions
Garlic
Watercress
Spinach
Coconut Cream
Almond Butter
Red Onion
Jalapeno
Chicken Breast
Zucchini
Cherry Tomatoes
Kale
Ginger
Snow Peas
Avocado
Scallions
Almond Milk
Parmesan Cheese.
Peanut Butter
Cheddar Cheese
Lamb
Tomato Puree
Beef
Dark Chocolate
Coca Powder
Milk
Greek Yogurt
Pitted Dates
Powdered Milk
Oats
Grouts
Ground Almond
Coffee For Protein Shake
Honey
Coconut Oil
Cinnamon
Cream Cheese
Shopping List for Week 3 Geo Diet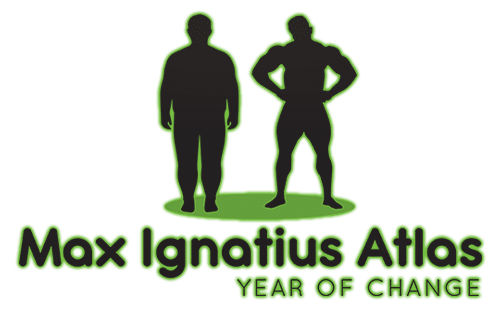 Geo Life Meal Plan for Day 15
Shopping at week three is becoming much earlier; I am adjusting as I go to what's on offer; however, now have a good idea of the calorie value of each item I purchased. Looking at cost while saving money, I am not flush with cash, so looking at the sale items and budget end of the fruit range. I have found a vast amount of frozen products broccoli, cauliflower, capsicum, and while not specified in my list and nutritional value is unaltered, I use whatever is the most affordable.
Daily Meal Plan Geo Lifestyle Day 15
Daily Planner of Geo Life Accountability Day 15
Accountability Calendar
Hourly Update
00:00
Sleep
.30
–
01:00
Sleep
.30
–
02:00
Sleep
.30
–
03:00
Sleep
.30
–
04:00
Sleep
.30
–
05:00
05:15 Wake
Clothes ready to go
Jog 60 Minutes Slow Moderate Moderate
.30
– 10 Minute meditation mid Jog
06:00
–
.30
Breakfast
Shower
07:00
Commute Listen to
Ted talk
.30
Light exercise car park
08:00
Work
.30
–
09:00
Work
.30
–
10:00
Work
.30
–
11:00
Work
.30
–
12:00
Work
.30
–
13:00
Work
.30
–
14:00
Work
.30
–
15:00
Break
10 Minute walk after the meal
.30
Work
16:00
Work
.30
–
17:00
Work
.30
–
18:00
Local walk City
.30
Head home
19:00
Quick wash
Change of clothes
Fold Laundry from line
.30
Practiced being present
20:00
Eat evening meal
TV
.30
Played Connect 4
21:00
Start Blog for today
.30
Bodyweight exercise
Feeling stronger
22:00
Short Sprints outside the house
.30
Supper
Worked on my book
23:00
–
.30
Final blog checks and
house check + Packed lunch
24:00
Sleep
Geo Life Accountability Daily Planner – Day 15 Year of Change
Also See: Best Foods to Boost your Brain and Memory
Daily Exercise Planner Day 15 Geo Life Year of Change
Type Of Exercise
Repetitions
Light Jog
60 Minutes Moderate
Close grip press-ups
3 sets 15 reps
Leg raises
5 sets 5 reps
Bridges
3 sets 12 reps
Tricep extensions
3 sets 10 reps
Side planks
4 sets of 1 min
(two sets on each side)
Squats
for 30 secs 3 sets
2 Press Ups into a Burpee
for 35 secs 2 sets
8Kg Rice Sack One Arm Swing
3 sets 8 reps
8Kg Rice Sack Lunge
3 sets 8 reps
8Kg Rice Sack Russian Twist
3 sets 8 reps
8Kg Rice Sack Jack Knives
3 sets 8 reps
8Kg Rice Sack Tricep Extensions
3 sets 8 reps
Day 15 Year Of Change Fit by 40 Exercises

Quote of the Day
Time is like a river made up of the events which happen, and a violent stream; for as soon as a thing has been seen, it is carried away, and another comes in its place, and this will be carried away too.

Marcus Aurelius
Day 15 of the Year of Change Wrap Up
Beast of a day and resisted temptation for a very attractive looking server win – win. The exercise is going well, and while the twice per day after a grilling work day is at times a bit much, once I get into it then it pays dividends. It is not a case of if I want to or not, its a case of either do it or don't. What I like and the Geo lifestyle, it makes no judgements, if you follow the routine you get the rewards, if you don't then well, you get something else. Play stupid games win stupid prizes, I am choosing to play my own game were I set the rules.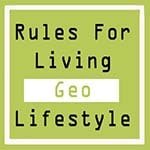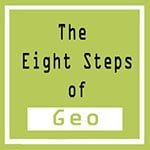 Tweet Me @maxatlasyoc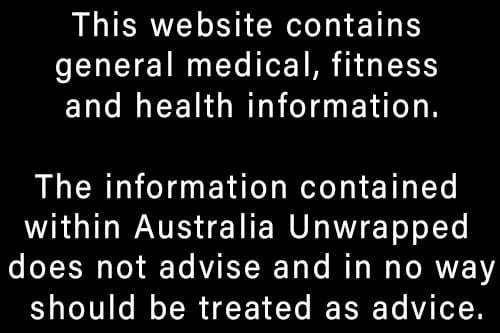 Also See: How to Get Fit and Stay Fit Before 40 – Day 5