Geo Life Body Transformation Day Three
Last night I felt a little hungry after getting in bed and was having some real troubles falling asleep. In the past, I would have gotten up and eaten a few unhealthy snacks, but instead, I drank a warm glass of water and ate half of a banana. I was out like a light after that.
I made it through the workday without a hitch, but it still seemed like I had to seriously resist temptation at every turn. For instance, one of my coworkers brought in this massive tub of celebrations for everyone to share, complete with heaps of Maltesers. It was definitely tough, but I managed to resist the draw of that delectable chocolate.
Daily Image Year of Change Day Three #YOC
I from this day forward will only wear the white shorts and these burgundy bad boys make me look fat.
Apart from the minor hunger pangs, I feel like I'm starting to get into a routine. When I do feel hunger, I'm usually able to satiate it for a while by drinking a few glasses of water. I also tend to have a few apples around in case of an "emergency", and I can confirm that at least one emergency apple has been used up to this point.


For exercise, I went on a 10-minute walk during my lunch break, and then I did some bodyweight exercise and light stair walking once I got home from work. I was listening to classic rock music during the workout, and Rage Against the Machine came on, which reminded me of my younger days when I was much more fit and energetic. My kids were a little annoying today, however, as they interrupted me three times as I was exercising. Luckily, the speaker has a remote, and turning up the volume has worked wonders.
Also See: Geo Life Humble Beginnings Getting Fit by 40 – Day 1
Geo Life Meal Plan for Day Three
Noticing already saving money with these meal preps and while they may take a bit of time to make, the time saved queuing and walking to the shop is invaluable. I am not seeing any benefits yet in the mirror, but somehow my bowel movement today felt cleaner.
Daily Meal Plan Geo Lifestyle Day Three
Daily Planner of Geo Life Accountability Day 3
Man, I didn't realize my days are so packed when working, it's brutal, the level of fatigue at times if really a challenge. Today I am feeling good, positive and most of all accountable for making the most out of my time. One thing that's interesting is the difficulty of just reaching for the phone when the alarm goes off and instantly checking the news, I just didn't realize how addicted I am to my iPhone until I am actively thinking about time and maxing out the day.
Accountability Calendar
Hourly Update
00:00
Sleep
.30
–
01:00
Sleep
.30
Woke to pee slept quickly again
02:00
Sleep
.30
–
03:00
Sleep
.30
–
04:00
Sleep
.30
–
05:00
Sleep
.30
05:45 Wake
Clothes ready to go
06:00
Walk 40 Minutes
Took effort today
Wanted to sit and rest
.30
Breakfast
Shower
07:00
Commute Listen to
motivational speaker
.30
Light exercise
08:00
Work
.30
–
09:00
Work
.30
–
10:00
Work
.30
–
11:00
Work
.30
–
12:00
Work
.30
–
13:00
Work
.30
–
14:00
Work
.30
–
15:00
Break
10 Minute walk after the meal
.30
Work
16:00
Work
.30
–
17:00
Work
.30
–
18:00
Work Start Commute Home 17:45
.30
Quick wash
Change of clothes
Tidy bathroom
19:00
Run child to basketball training
Watch half
.30
Car park bodyweight exercises
Feel self-conscious but do it anyway
20:00
Eat evening meal and watch TV shows
.30
–
21:00
Start Blog for today
.30
–
22:00
Bodyweight exercise
.30
Supper
Read about medication
Don't check News but want to
23:00
Sleep
.30
–
24:00
Sleep
Geo Life Accountability Daily Planner – Day 3 Year of Change
Also See: 5 Ways You Can Transform Your Body Without Going to the Gym
Daily Exercise Planner Day 3 Geo Life Year of Change
I need to adapt and quickly, it's fascinating the internal dialogue in my head, keeps says "you've done well", "you need a day off", "have a cupcake", and I don't really like cupcakes that much. The war is with myself at these early stages, don't get me wrong I feel great and happy on the project, I just wonder when the beast will kick in and I will start to want to do this, rather than fighting with myself to get my fat ass moving.
| | |
| --- | --- |
| Type Of Exercise | Repetitions |
| Walking | 50 Minutes Slow to Moderate |
| Twist Crunches | 3 sets 10 reps |
| Press-ups | 3 sets 10 reps |
| Bodyweight squats | 4 sets 5 reps |
| Plank | 3 sets of 30 secs |
| 5Kg Rice Sack Bicep Curl | 3 sets 5 reps |
| 5Kg Rice Sack Shoulder Press | 3 sets 5 reps |
| 5Kg Rice Sack Bent-Over Row | 3 sets 5 reps |
Day Three Year Of Change Fit by 40 Exercises
Day Three of the Year of Change Wrap Up
Day 3 into the Year of Change was a good day, the demons we all carry are interesting how they try to tempt you even into minor infractions. I am seeing this as war now, the old me vs the new me, with each day a battle. One thing that's helping me stay on course is realising the universe provides everything we need, and the universe is within each and every one of use, the responsibility lays with me to use the tools I have available to be the best version of myself.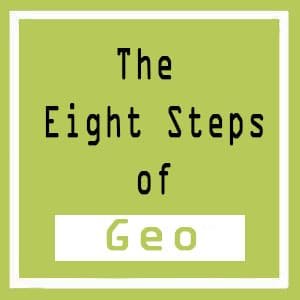 Tweet Me @maxatlasyoc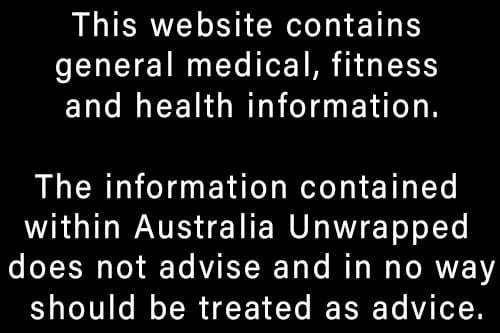 Also See: 10 Tips to Have An Unforgettable Family Vacation in Sydney